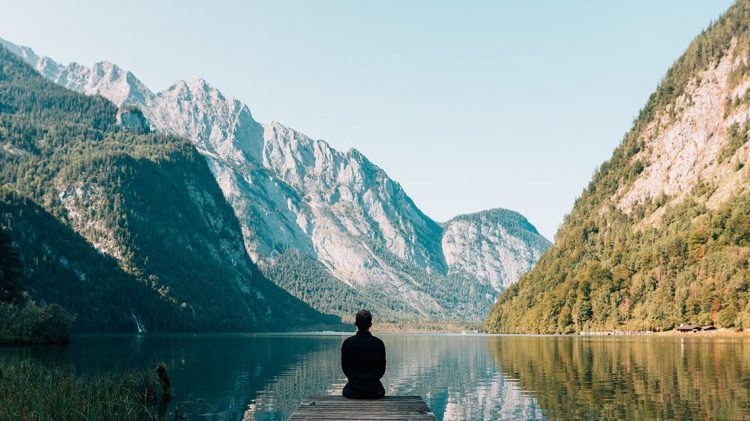 PUMA's new
sustainability targets
The 10FOR25 cover topics such as climate, materials and biodiversity
June 5, 2020
The 10FOR25 cover topics such as climate, materials and biodiversity
June 5, 2020
Today, 

we celebrate World Environment Day.

Time to take a first look at PUMA's newest sustainability targets, the 10FOR25, which we launched last month.
Over the next 5 years, we will work hard to realize those new targets. Similar to the target period from 2015 to 2020, we will not shy away from increasing our level of ambition in case we hit individual targets earlier than expected.
CATch Up talked with Stefan Seidel, Head of Corporate Sustainability, about the status quo, opportunities and challenges.
Could you explain our overall philosophy in sustainability?
One-off sustainable collections inspire consumers. To improve the environmental footprint of the company as a whole we look at the bigger picture and want to embed sustainability into all of our products.
The materials used for our products define more than half of the environmental footprint. This is how we can make an impact at scale, and our customers can rest assured that we are working on improving our sustainability performance throughout our product range.
2020 was the final year for our old sustainability targets, the 10FOR20. How did we do?
Out of the ten target areas set in 2015, we have achieved our desired progress in 9 areas.
Particularly in the area of more sustainable materials, the progress has been faster than anticipated and we clearly exceeded the targets for the materials we use the most – cotton and polyester – with 82% and 98% target sourcing respectively.
What are our new targets?
We have just launched our new 10FOR25 sustainability targets, which range from promoting Human Rights via a drastic reduction of our carbon emissions to dealing with the issue of plastic in the ocean, biodiversity and the move towards a more circular business model.
Can you tell us a bit more about 10FOR25?
On Climate, we will align targets with limiting global warming to 1.5 degrees. For products and circularity, we set the ambitious goal of using 75% recycled polyester across all apparel and accessories products. In footwear, 90% of all shoes will have at least one sustainable component. On plastics, we are in the process of phasing out plastic bags from all our stores globally and we are supporting further research solutions to the microplastics challenge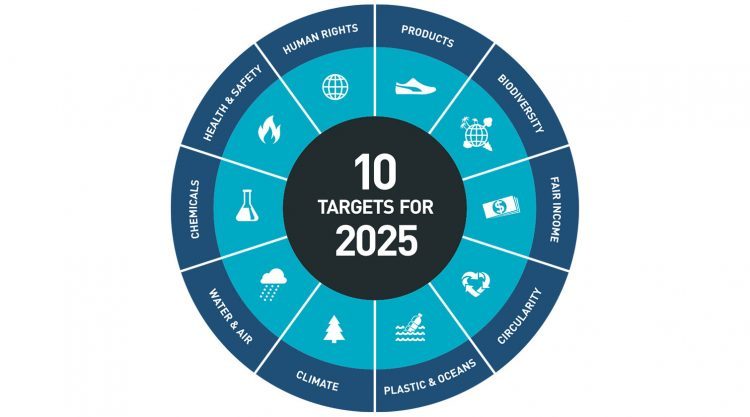 The basis of our environmental efforts is to ensure that PUMA and its suppliers are in full environmental compliance. How are we doing with this?
Compliance to environmental rules and regulations has been part of our PUMA Code of Conduct for more than 15 years along with social, health & safety provisions.  Our supply chain sustainability team makes sure that all PUMA suppliers are respecting our Code of Conduct, either through auditing suppliers directly or by evaluating third party audits. We make sure they have all environmental permits in place and, for example, deal with their wastewater and waste in an appropriate way.
In addition, all our core suppliers are submitting environmental data to us on a frequent basis and work with the Sustainable Apparel Coalitions environmental facilities module, a kind of environmental check that is carried out on an annual basis.
Beyond compliance, how do we optimize our impact on the environment ?
Our Environmental Profit and Loss Account tells us that a high environmental impact is defined on the material level. Therefore, we have set ambitious targets for environmentally preferred materials such as bluesign certified polyester, cotton from the Better Cotton Initiative or leather from Leather Working Group certified tanneries. Last year, we were able to source 98% certified polyester for all our apparel and accessories products, 82% more sustainable cotton and 98% of the leather we use in footwear originates from Leather Working Group medal rated tanneries. On top of this, we have created more sustainable collections such as our water inspired collection with Central St. Martins college, First Mile as well as the Time for Change collection to share our sustainability vision also with consumers.
What effect did COVID-19 have?
COVID-19 hit our supply chain as hard as it hit us. Therefore, our sourcing teams have been working very closely with our supplier partners to keep them afloat and first of all make sure they can survive the crisis. Beyond that, we are not cutting down on our sustainability targets at all, but have paused some activities which require onsite presence.