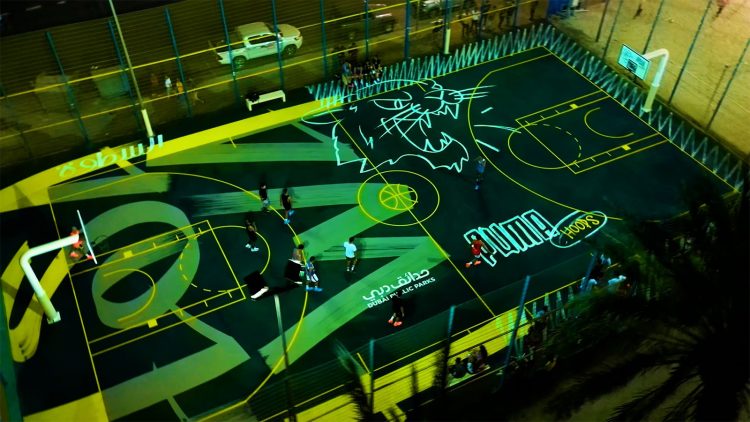 Dunk downtown
PUMA Dubai revamps iconic basketball court to shape the future of basketball culture in the city
September 23, 2022
PUMA Dubai revamps iconic basketball court to shape the future of basketball culture in the city
September 23, 2022
We are still flashed by the great European Basketball Championships we saw this month and can't wait to try our hand at baskets ourselves! It's fantastic to see PUMA Hoops continuing to grow around the world, reactivating the basketball street scene and bringing the game and its culture to the people. Check out our latest Hoops project in Dubai!
Connecting people through sports
PUMA Middle East and Dubai Municipality have jointly designed the new Al Jafiliya Court. It gives the legendary stadium a new look and brings a new attraction to the neighborhood. The Hoops Court is a place that connects passionate basketball lovers across the city, promotes basketball culture among different generations and supports a healthy lifestyle for the people of Dubai.
The court is a stage for music, fashion, and art
To fully reflect our PUMA belief, the court was designed by the talented street artist Diego Rodriguez Wikander, who added an incredible mural to the court that will definitely grab attention.
"This project was a natural move for PUMA as the brand and basketball go hand in hand. PUMA Hoops is all about the culture-first mindset – we believe that sports culture is sport. This project allows us to give back to the basketball community for generations to come by giving the public a better place to play long-term. We want people to congregate, play basketball and experience public art together in this vibrant space that's bursting with life."
"Al Jafiliya Square, which opened in 2001, is one of the distinctive recreational facilities that we seek to develop continuously, as the municipality has cooperated with PUMA to carry out technical and development works for the basketball court in the square, as part of its efforts to take care of all services and facilities recreational and sports and maintaining the sustainability of the aesthetics of the civilized appearance of the Emirate of Dubai."
STRENGTHEN
THE
COMMUNITY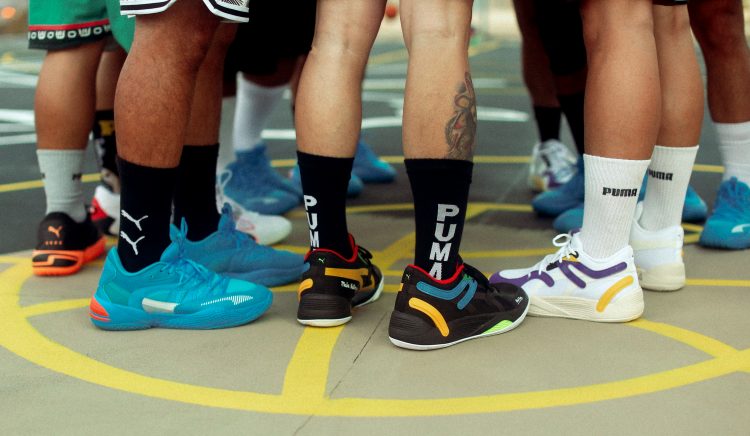 What a great project, PUMA Middle East! Keep up the good work and have fun throwing hoops!