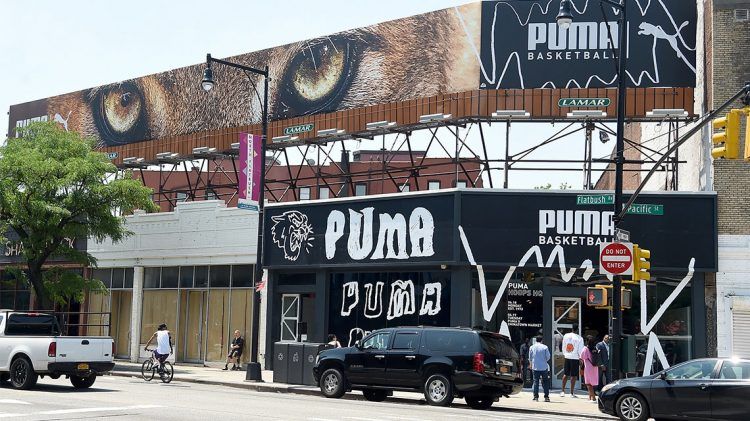 Back in
Basketball
PUMA re-enters category with JAY-Z signed on as creative director
June 18, 2018
PUMA re-enters category with JAY-Z signed on as creative director
June 18, 2018
It has been almost two decades, but now
PUMA

is back in

basketball

! And the first names that pop up when it comes to collaboration and creative directions are

impressive

.
We have decided to return to the Basketball court, adding another sports category to our business portfolio.
The first one to support and join PUMA for the Basketball Comeback is none other than entertainment and cultural icon Shawn Carter, better known as Jay-Z. He joins PUMA as the Creative Director for the sports of basketball overseeing creative strategy, creative marketing and product design for the category.
"Since 1973, the sport of basketball has transcended the court and PUMA Basketball will blend the influences of performance, fashion, music and culture",  said Adam Petrick, Global Director of Brand and Marketing. "JAY-Z is the perfect partner to help us re-enter the category."
Jay-Z is among the most acclaimed musicians of the 21st century and is one of the most celebrated rappers of all time. He was co-owner of the NBA team Brooklyn Nets from 2003 to 2013 and also advises stars from the media and sports industry with his agency Roc Nation, with which PUMA has worked together since 2013.
PUMA celebrated their official re-entry paying homage to its heritage in the sport at a pop-up space in Brooklyn, offering former NBA Basketball Star Walt "Clyde" Frazier a lifetime contract.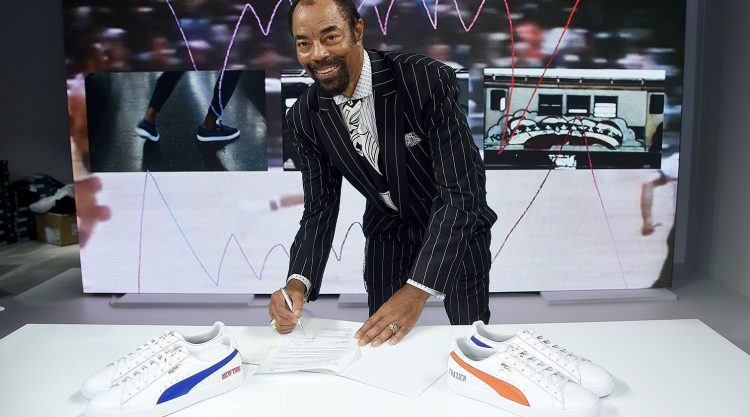 Not yet as iconic as Walt "Clyde" Frazier, but among the most talented are the new PUMA Basketball players who join the inaugural team of endorsed athletes. Marvin Bagley, Deandre Ayton and Zhaire Smith will be the first in nearly 20 years to wear performance PUMA basketball shoes on court this summer
19-years old rookie Deandre Ayton played college football for the Arizona Wildcats. He was the number 1 draft in this year's NBA draft, picked by the Phoenix Suns. Just like him, Marvin Bagley, who played college basketball for the Duke Blue Devils, declared for the NBA draft and was picked second by the Sacramento Kings. Zhaire Smith played for the Texas Tech college basketball team. In April he signed with Roc Nation, thus ending his college eligibility just like Marvin Bagley and Deandre Ayton. He was pick number 16 in the first-round of the draft, picked by the Phoenix Suns as well. This year's NBA draft took place on June 21st, 2018 in Brooklyn, New York. The NBA teams took turns in selecting amateur U.S. college basketball players.
"This new class of athletes embody our vision for the category,"explained CEO Bjørn Gulden. "Their mix of on-court skills and and off-court style align with what we are standing for.  We are looking forward to working with them and are convinced they will make a big impact both for the PUMA brand and for our Basketball business."
To celebrate basketball culture, PUMA unveiled a limited-edition collaboration with streetwear brand Chinatown Market this week at the pop-up space in Brooklyn. Stay tuned for more, because the PUMA Basketball performance footwear will hit shelves later this fall!