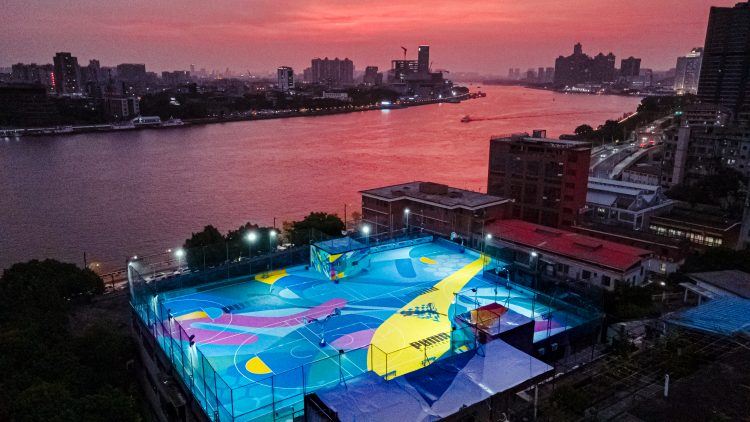 BALLIN' WITH A VIEW
PUMA HOOPS HEAVEN IN CHINA
September 9, 2022
PUMA HOOPS HEAVEN IN CHINA
September 9, 2022
Our PUMA Fam in China has just finished an
impressive

hoops court renovation project in Guangzhou. Look behind the scenes of

Chinese hoops culture

& street style and check out our interview with Hunter Wung, Assistant Manager, Digital Marketing at  PUMA China.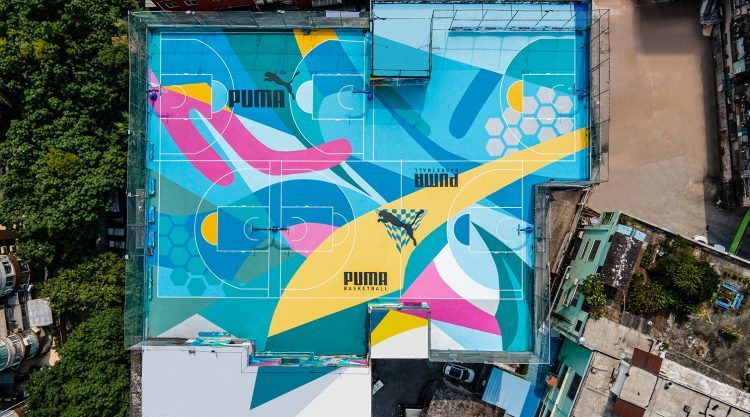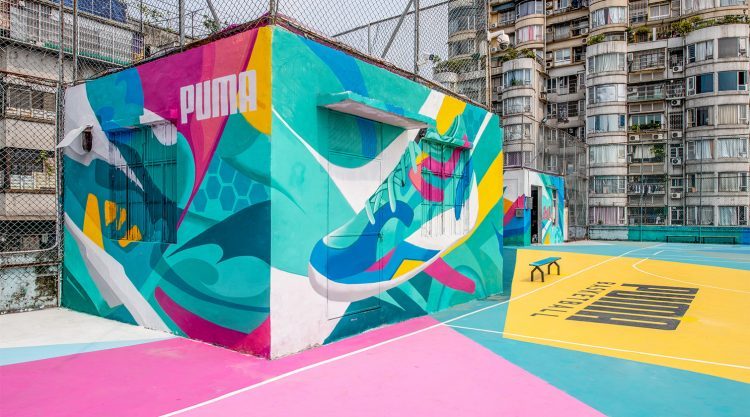 Hunter, you are one of the main people responsible for the project, why did you decide to rebuild the court?
Hunter: First of all, the TRC Blaze Court is an inspiration for us. Using classic technology in a basketball shoe to refresh the design and functionality is really an innovation from tradition. So we wanted to try something similar to honor this sneaker launch. Then the idea of remodeling an old court with new ideas came up.
Court renovation is a crazy idea but we find it's the right thing to do with our target. The court is located in an old district, and a lot of kids and hoops lovers would go there to play till late night. The passion deserves a new court with inspiring design and plenty of illumination. We want to celebrate  passion for hoops with the people there.
How long did the renovation take?
Hunter:We've spent over one month to pick up this old court in Guangzhou across different areas. Then, it took about 2 months to do the renovation for this over 1200 sqm court, including the time we modified the design back and forth.
This summer is the hottest one in Guangzhou in the past 30 years. The city is filled with either big rain or blazing sunshine, which is why it was extremely hard to push the renovation forward. We've also spent time repairing what we've done before the bad weather.
Who was involved in the project and responsible for the design? Huge compliment – it looks fantastic! 
Hunter: Westone and myself. I briefed with the sneaker we can refer to, the colors we want, brand content including PUMA trinomic archives, celebrities, etc. Westone and his team then come back with their idea and together we decided on the final design. Westone is a local graffiti artist, who did a lot of graffiti and street art in the Guangdong province.
Where is the court located? 
Hunter: It is located next to Taikoo Cang in Guangzhou, on top of a warehouse. More importantly, it is beside the mother river of Guangzhou – Pearl River. By that, players can feel a connection with the city and enjoy hoops time with a nice panorama.
Who has access to the facility? 
Hunter: Everyone who likes to play.
Does basketball become more and more popular in China? 
Hunter: Yes, basketball is very popular in China these years. People love not only the professional games, but also local games across the country, in the city or the community, with more street style. Hoops culture is important among the young.
Thank you so much for the interview and the interesting insights!