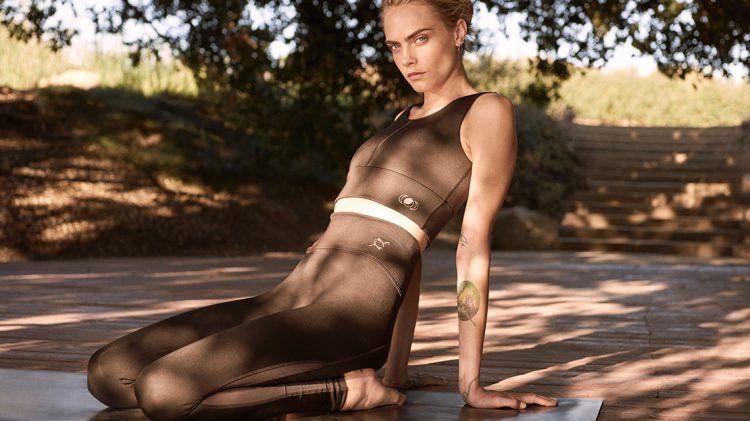 Exhale
with
Cara
PUMA AND CARA DELEVINGNE CO-CREATE NEW ECO-CONSCIOUS YOGA COLLECTION
February 15, 2021
PUMA AND CARA DELEVINGNE CO-CREATE NEW ECO-CONSCIOUS YOGA COLLECTION
February 15, 2021
Namaste! PUMA and international model, actress, and activist

Cara Delevingne
have co-created
Exhale

,
a new
eco-conscious yoga collection
.
To support the release of the collection, Cara invited her yoga therapist Colin Dunsmuir to partake in a LIVE workshop focused on yoga and meditation on her and PUMA's Instagram account this past Sunday, February 14th. Have a look!
View this post on Instagram
When designing the Exhale Collection, we made thoughtful decisions around sustainability by using eco-conscious materials, such as at least 70% recycled polyester, and by fully offsetting any unavoidable emissions.  
The collection is made for those who want to make a more mindful space – spiritually, mentally, and environmentally, without losing any performance benefits. It includes a high waist full tight, studio bra, knit cover up, crop top, boyfriend–inspired tee, leotard, and a jogger – all in a neutral color palette.  
Yoga is one of my biggest passions, it has impacted my life in such a positive way. When PUMA approached me about partnering to create a yoga line, I was thrilled. We both are very focused on the environment, that is why it was important to design a collection with minimal impact. This creates a more meaningful impact on our mind, body, and practice; allowing us space for peace and tranquility to simply exhale.
To offset any unavoidable emissions, PUMA partnered with First Climate, a leading provider of services relating to carbon neutrality, green energy, and water management to purchase credits toward the construction of small-sized biogas plants for rural energy supply, which is used to replace conventional fuels like firewood or coal.