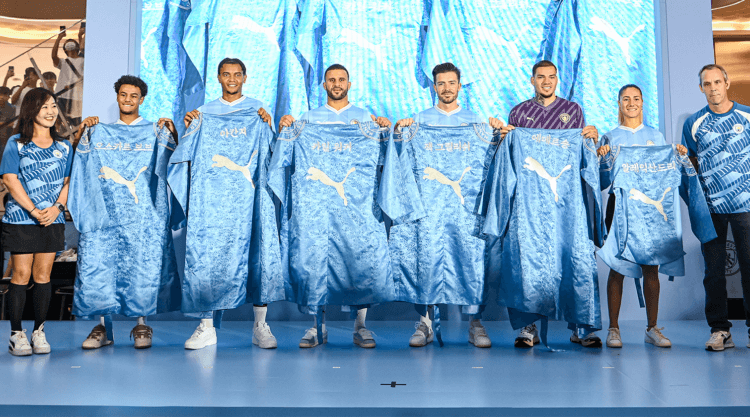 Manchester City visits Korea
Kicking off the new chapter of PUMA Korea
August 4, 2023
Kicking off the new chapter of PUMA Korea
August 4, 2023
Our treble-winning PUMA Team, Manchester City FC made a special visit to Korea from July 27th to 30th. During their stay, the team had a blast connecting with passionate Korean football fans and participating in a series of engaging events organized by PUMA Korea. Read on and dive into the highlights of ManCity's adventure in Korea!
The "PUMA CITY" pop-up store at the iconic Lotte World Mall in Seoul was one of their main stops, drawing in over 10,000 visitors. Fans enjoyed great events and got to admire the team's trophies on display as well as the unveiling of the exclusive MCFC uniform jersey with a unique font.
On "PUMA CITY DAY," the 29th, an eagerly anticipated media conference and fan meet-and-greet took place. Enthusiastic fans queued up from early in the morning for a chance to meet their favorite players. This event marked the first time PUMA ambassadors Jack Grealish, Ederson, Kyle Walker, Moraes, Manuel Akanji, Oscar Bobb and Laia Aleixandri visited Asia together. The players engaged in a Q&A session, sharing personal stories that delighted and enlightened the fans. The event generated over 15,000 engagements on Instagram, reflecting the excitement surrounding ManCity's visit. To honor the players, PUMA Korea gifted them with traditional Korean gowns called "yongpo."
MEDIA SESSION & FAN MEET-UP
MANCITY STARS WITH THEIR YONGPO GOWNS
Lee Na-Young, GM of PUMA Korea, expressed her delight in hosting the meet-and-greet stating that
"The fan meeting held at the PUMA City pop-up store marks a significant milestone, it was a historical moment to welcome our legendary ambassadors, who achieved the club's first-ever treble. We are delighted to join our ambassadors in this special moment and create the possibility to meet the enthusiastic Korean fans. PUMA is committed to strengthening our brand value and football DNA through various marketing activities, and playing a role in the development of Korean football."
MANCITY CONCEPT STORE
@3F, Lotte World Mall in Seoul
EXCLUSIVE MCFC JERSEY
WITH SPECIAL FONT
In the afternoon of the same day, a significant youth event was organized by PUMA Korea. Korea's U-12 girls' football team was invited to play with the ManCity pros on the pitch! The 50 young players had the chance to join training sessions conducted Manchester City coaches, including Laia Aleixandri. They also organized an open training session for the U-12 players to watch, inspiring the young football talents.
This event not only contributed to the development of future football players but also highlighted the importance of women's football, with Laia inspiring young girls with her experiences as a Women's Premier League player and sharing messages of encouragement and support for youth girls' football in Korea.
On the 30th August, a pre-match event featured a fan zone in front of the stadium, offering an exclusive experience to fans with an experiential area and mini-game missions. Manchester City legends Shaun Wright-Phillips and Micah Richards made appearances, creating memorable moments with the fans.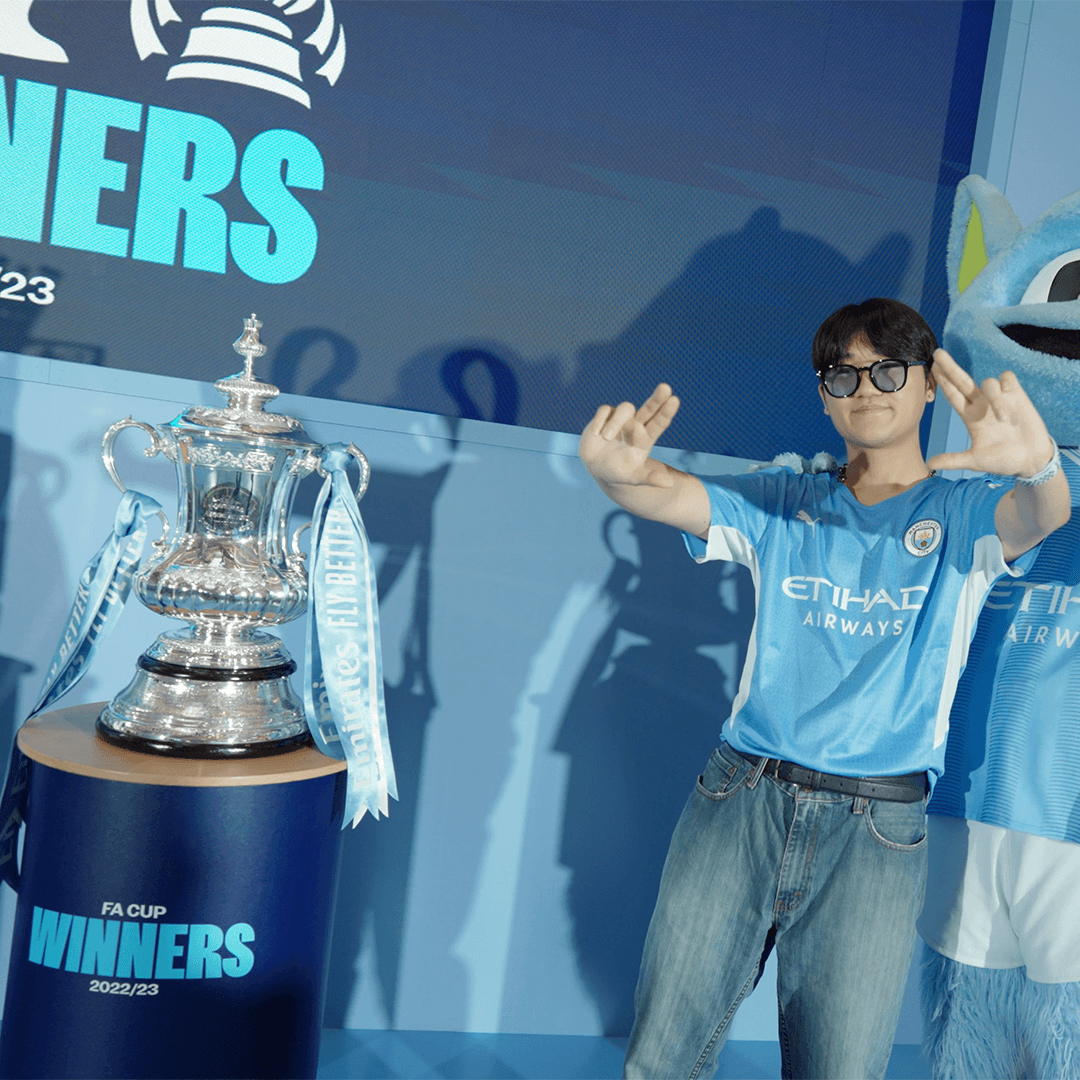 On match day, PUMA Korea set up an event zone in front of the stadium, attracting 60,000 spectators. The zone showcased PUMA football products and encouraged visitors to share their experience on social media, leading to a significant digital viral engagement.
"I believe that the PUMA City pop-up store and fan meeting were a success because Man City is a global team with strong fan base in Korea. PUMA has high interest for the football industry in Korea, and building up on the momentum of this campaign with Man City, we will strengthen our prominence as a global sports brand and continue our activities to push football culture in Korea."
Over the three days, we had the perfect opportunity to share our football DNA and heritage with Korean football fans, reaffirming the strength of unity within the PUMAFam.
🩵 Thank you, Manchester City, for visiting PUMA Korea!