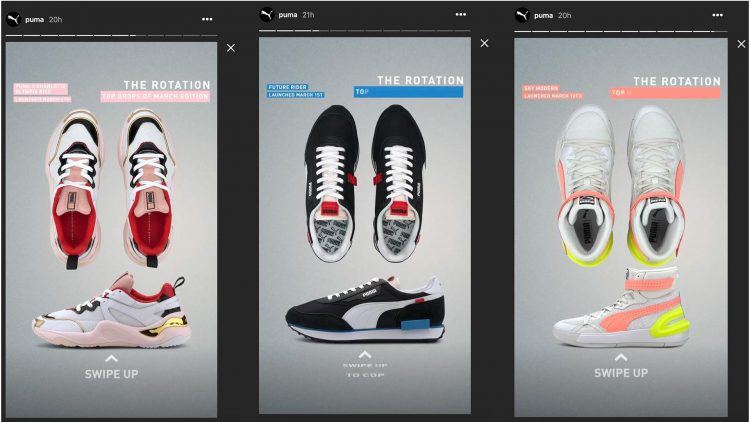 We'll Make a
Shoe Addict
Out of You
Why we love the "Rotation" on PUMA's Instagram account
April 1, 2020
Why we love the "Rotation" on PUMA's Instagram account
April 1, 2020
You don't have to have a shoe fetish to work at PUMA. But there's a good chance you'll develop one over the course of your career. And if you're teetering on the edge, just one look at
PUMA's "The Rotation" on Instagram

, will push you right over the side. Come on in, the water's great.
"The Rotation – Top Drops of March Edition" sounds innocent enough. But for someone who has a borderline shoe fetish, it's risky business. Still, if you love shoes as much as we do, you'll enjoy clicking through some stylish, original kicks while listening to some low-key chill-out music. What you can expect to find here are shoes like the Future Rider, Clyde Hardwood, Charlotte Olympia (in Cali Sport, Deva, and Rise), PUMA X Rhude Alteration, PUMA X Rhude Performer, PUMA X Rhude Ralf Sampson and the Sky Modern.
We've included a few of them below, to give you a sneak peak. If you like what you see, head over to Instagram for the "full experience". Then grab your next pair of dream shoes at PUMA.com.