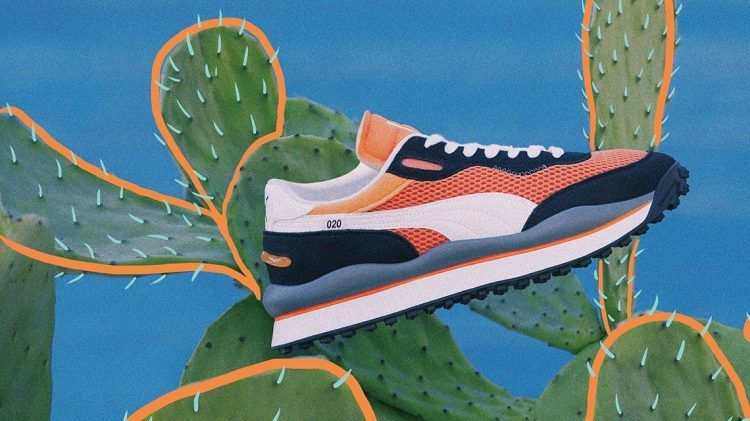 Get the Look
Style Rider Cream:
Back to the future
Or: out and about!
November 23, 2019
Or: out and about!
November 23, 2019
Once upon a time, somewhere in the 80's, there was a shoe that brought fun and style to the world of runners. PUMA's Fast Rider. Now the iconic favorite is back – in a revamped version and a new name: Style Rider Cream. A winning pair – on every track of your (every)day.
The Shoe
Based on PUMA's Fast Rider the unisex Style Rider keeps technical elements like the Federbein sole while reinventing itself with an updated design and a new colour scheme.
The Colours
Do you find yourself caught between wanting to add some colour to your outfit – especially in the grey season – while still craving a understated style that you can wear every day.
Why just pick one? The Style Rider is a blend of the winning team of black, white and grey while shining in a bright orange – an eye-catcher, both on the running track and the walk from work into nightlife.
The Look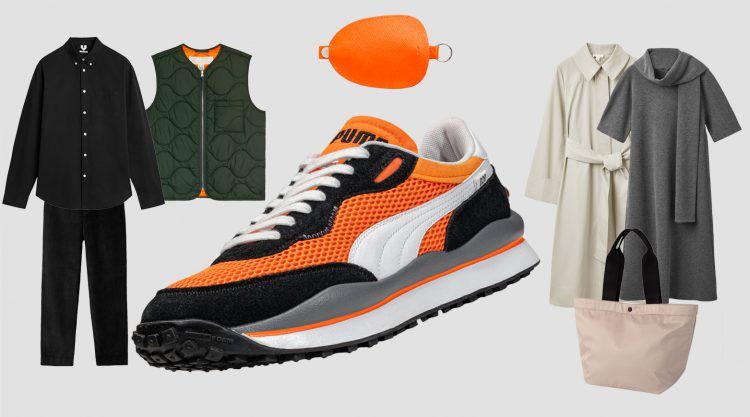 Life is too short to change all the time – especially during the work weeks. Save your time for a casual night out and walk straight from work into a casual night setting.
For men: Corduroy is a timeless autumn staple and will make you look both: professional and casual-cool. Combine your trousers with a simple and straightforward Oxford shirt for an easy, no-fuzz look. Together with an extra layer in form of a quilted vest in khaki green you can stay both – warm while looking pretty cool. A subtle combination, that will let your personality – and your Style Riders – stay in the limelight and shine even brighter.
For women: The perfect dress is one, you won't even feel on the body. It will simply make you feel comfortable and neither under-, nor overdressed. Pick one that is subtle enough to carry you through a long workday and flexible for wherever your evening out might lead you to. A grey A-line dress combined with the sneakers will underline your understated, but bold look – and personality. This favorite piece comes with an attached scarf which will keep you warm – in case the night gets even cooler than expected.
The Accessories
In winter, when layers are naturally growing, fashion accessories can step back for the sake of functionality. A bi-colored nylon bag keeps everyday belongings safe and dry while adding to your look. A key holder – matching your sneakers in a tangy orange – ensures you get home safe, whenever that might be…