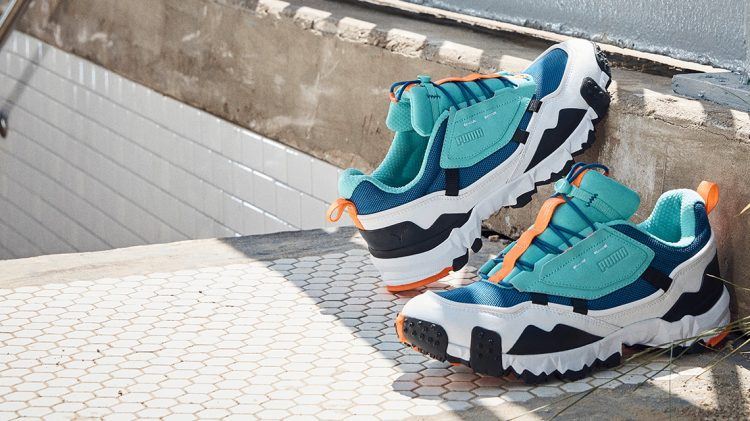 Get the Look
Get the Look:
Trailfox Overland
Be the urban warrior
October 22, 2019
Be the urban warrior
October 22, 2019
There's hardly anyone who is not familiar with the following:
You start into what seems a pretty average day, but it becomes one to remember… Appointments keep shifting, time is running out while you, on the other hand, start running way more than just errands.
There are only two possible endings for this scenario: you get mentally stressed and physically drenched – with blisters on your feet, feeling beyond uncomfortable or you face the change with an outfit that withstands all obstacles, and makes you both strong and relaxed.
The Puma Trailfox Overland is the perfect foundation for such an outfit.
So let's get right into it: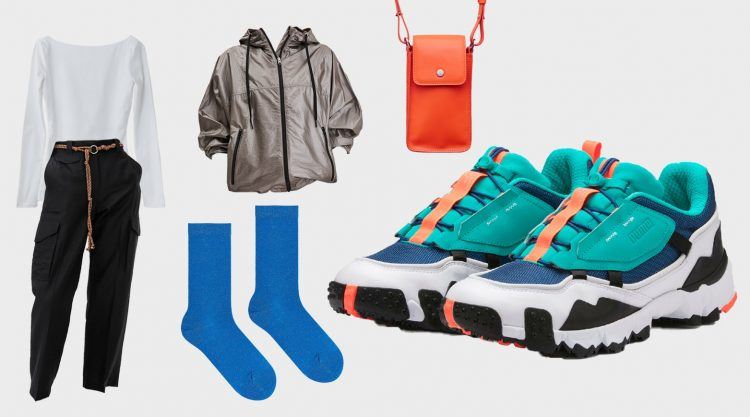 The Shoe
In 2000, the PUMA Trailfox was the answer to Trail Running, designed for the hardest conditions in the easiest way possible. Now the Trailfox Overland has been adapted to the practical an aesthetic needs of the 21st century.
No matter if it's the urban or outdoor challenges you need to overcome, it will become a walk rather than a hike. How? The versatile build, a cord lace system and a generous padding will make you seamlessly and sure-footed blend into all activities, the planned and the unplanned – without a chance of looking boring while doing them.
The exciting blend of turquoise, blue, white and black with additional details in bright orange are definitely an eye-catcher – and add the aesthetic form to the function.
The Outfit
And why not adapt your entire outfit to this principle? A pair of cargo pants are both convenient to have things by hand and add a casual element to the sporty shoe. Choose a model that is simple and can be worn from the unexpected run to your lunch meeting.
To underline your casual confidence while contrasting the loose fit of the trousers go for a slick, tight, simple white shirt, short or long sleeve, depending on the season. Finish off with a silver zipper jacket, that will leave an impression and reflect both – outer light and inner strength.  Find one that is easily storable in your handbag. Matching socks in a signature blue are optional.
One accessories isn't though: a small necklace bag for your smart phone – because who wants to spend time pottering and searching when it is time to grab life – and all its surprises – with both hands?