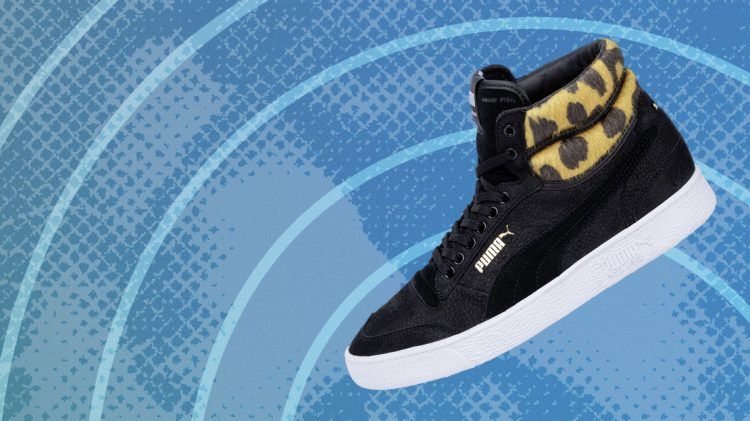 Get the Look
Get the Look:
Ralph Sampson Mid Wild
Welcome to the Jungle
January 16, 2020
Welcome to the Jungle
January 16, 2020
When it comes to fashion, many men are a bit wary of straying into the animal print zone. But when done right, this style can be super modern, versatile and makes for a pretty bold statement. With the Ralph Sampson Mid Wild, we invite you to stride with pride in your [urban] jungle.
The Shoes
Drawing from the powerful markings of beasts in the wilderness, the Ralph Sampson Mid Wild delivers a classic mid shoe, in a neutral black leather and suede with a clean white sole and a striking leopard pattern wrapped around the collar. Named after Ralph Sampson the NBA Hall-of-Famer of the 1980s, the signature streetwear and basketball-inspired sneaker is a welcome addition to the legend's dynasty.
The whole Outfit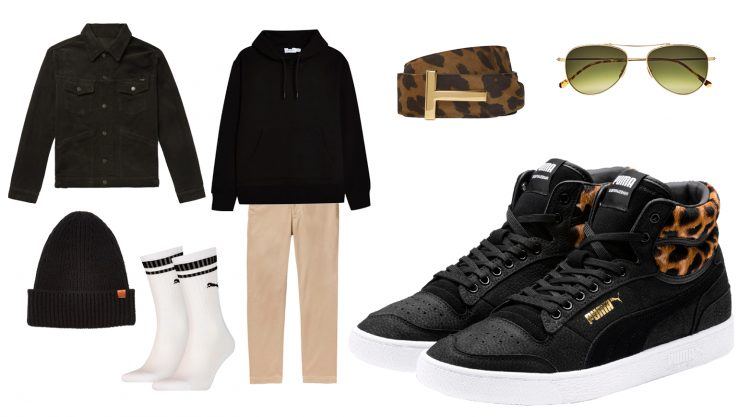 For most of this outfit we stuck to the neutral colour palette and streetwear-meets-athleisure style that echoes the design of the shoe. For pants we have a pair of classic chinos. Versatile and fashionable, they're a trouser must-have. Ideal for casual looks, neutral but still sophisticated. The ones we've chosen are fitted, so that they are neither too tight nor baggy, and hemmed for a sleek aesthetic which also allows for the leopard print on the sneaker to peek out.
Up top we have perhaps the original uniform of champions ‒ the hoodie. Who doesn't love a good hoodie? Cozy and cool, it's the ultimate sportswear staple. Framing this item is a dark wash denim jacket, fitted to provide a degree of structure to the rest of the more soft and casual items. The two are a typical urban combo, a low-key super duo for the streets and beyond.
The Accessories
Crowning the outfit, we have a simple beanie. Timeless and trans-seasonal, it's a fundamental streetwear addition. We went for the classic cuffed beanie to keep you both warm and stylish.
With all these neutral shades of clothing, we took some liberties with the rest of the accessories, with bits of animal print popping out left, right and center. However, this still manages to be slightly camouflaged, making a bold statement without overwhelming the senses. A unique belt with leopard and gold detailing drapes the hips, and a super sleek pair of aviators with hints of gold and leopard patterns on the rims frame the eyes.
Go wild and get out of your comfort zone with the Ralph Sampson Mid Wilds. When done well, leopard patterns in a streetwear context can be super classy, masculine and show off a confident personality that will help you find your pack as you roam through the urban jungle.