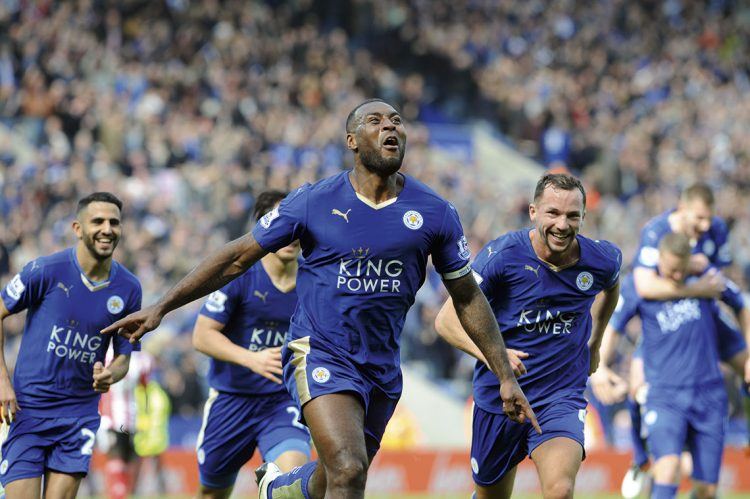 UNBELIEVABLE,
LEICESTER!
The Foxes take the Title
May 3, 2016
The Foxes take the Title
May 3, 2016
To the bookmakers, it was more unlikely than discovering the Loch Ness monster. A 5000 to 1 chance of winning the English Premier League did not stop Leicester City Football Club from doing the unbelievable – becoming English Premier League Champions after Tottenham's 2-2 draw with Chelsea at Stamford Bridge.
The "Foxes" became the first PUMA team to take the Premier League title after an extraordinary season in which they lost only three Premier League games with neither last year's champions Chelsea, nor close challengers Spurs, fellow PUMA team Arsenal, Manchester City and Manchester United managed to match.
We are extremely proud of Leicester City. In winning the Premier League, they have exceeded all expectations, showing the world of football what can be achieved with confidence, determination and team spirit. They defied odds of 5000/1, brought joy to the sport and richly deserve their success. We congratulate The Foxes, no doubt they will enjoy this moment.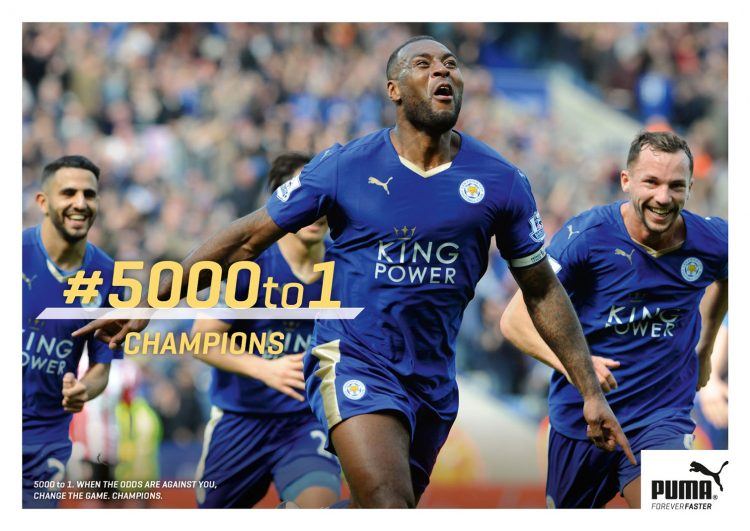 Leicester drew 1-1 at Manchester United on Sunday afternoon, taking them one step closer to this fairytale ending. Tottenham would have needed to win all three of their remaining league games to catch up.
Congratulations immediately flooded social media and football sites, calling the achievement a "Hollywood script" that has "vaulted an impassable gulf of finance and privilege to re-energise the most inspiring sporting principle of open competition." (Guardian Football Blog).
This is the first time Leicester has taken a top title in their 132 year history – the team's previous highest league position was runner-up in 1929. On top, they also qualified for the UEFA Champions League.