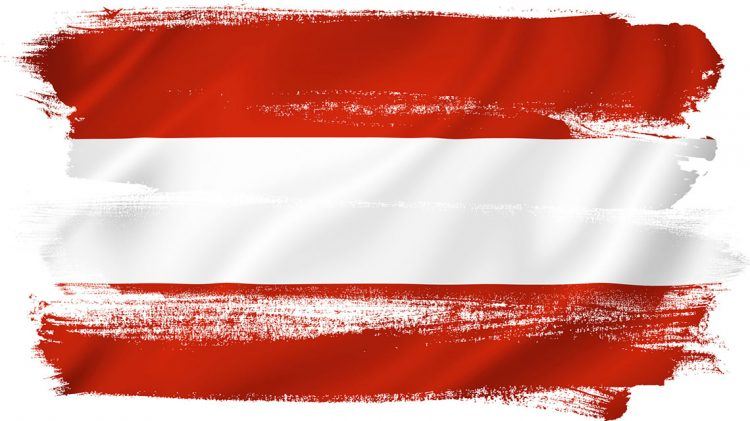 "Austria is in
for a Surprise"
Who will be the European Football Champion 2016?
April 27, 2016
Who will be the European Football Champion 2016?
April 27, 2016
Five PUMA teams will take on the challenge in the Euro 2016 in France with five very different starting positions. Whether we talk about tournament favorites, secret bets or complete newcomers, we can look forward to the games with the typical confidence that distinguishes PUMA from the rest of the market.
With some stunning performances over the last 18 months, PUMA's European national teams have directly qualified for the EURO 2016 in France. This impressive success was far from being a piece of cake, taking into account that Nike, which in sales about nine times bigger than we are, equips six teams in the EURO.
Obviously, the number of PUMA teams could not have been higher, as we don't have any more European teams under contract. Given our size, our participation rate is more than satisfactory and similar to the World Cup 2014, where seven PUMA teams competed.
Italy, the team with the richest football tradition and four World Cups in their pockets, are looking to accomplish their second EURO win. The 'Gli Azzurri' completed the qualification round without being defeated once. PUMA goalie Gianluigi Buffon, who will be in his last EURO, is currently on top of his game at the age of 38. He will work on his status as Italy's record player with 156 international matches and as only remaining member of the World Cup winning team of 2006.
But not to forget the smaller nations, who made the biggest impressions in the recent past: Slovakia awaits its first ever EURO participation after concluding their group in the qualifiers only behind Spain. The Czech Republic, with team captain and Arsenal player Tomáš Rosický, topped their group and secured their EURO participation after just eight games, stepping in the historic footprint of the Czech national team of 1996: 20 years ago the Czechs sensationally made it to the final in their first ever EURO participation, only to lose against Germany in over-time.
The Swiss team with popular PUMA player Stephan Lichtsteiner finished as second in their group. However, Austria, that hadn't managed to qualify for the EURO since 1964 (apart from 2008, when they hosted the event), stood out the most. In fact, they were the first team to qualify for the EURO 2016, with 28 out of 30 points possible – a new peak in the long-lasting partnership between PUMA and Austria, which was one of the first national teams ever to feature the cat on the jersey. "We have equipped them since the time teams started wearing branded products, so Austria has basically always played in PUMA", Johan said. He thinks Austria stands a good chance in the upcoming competition. "They have a young team with pretty interesting players like David Alaba or Marko Arnautovic. The great work of the federation is now starting to pay off and I think they are in for a surprise."
TEAM FACTS
Austria
FIFA rank: 11
Coach: Marcel Koller (since November 2011)
Team captain: Christian Fuchs (of PUMA team Leicester City)
EURO participations: 3
Reached the quarter final in their first EURO participation in 1960
2008: EURO hosts with Switzerland
2016: qualified first among all teams for the EURO 2016, undefeatedly with 28 points out of 10 matches (9 wins, 1 draw)
Assets: Sebastian Prödl, Marko Arnautovic
With PUMA since 1976
Czech Republic
FIFA rank: 29
Coach: Pavel Vrba (since 2014)
Team captain: Tomáš Rosický (since 2006, 100 international matches)
EURO participations: 6
1996: vice champions in their first ever EURO participation; defeat after first Golden Goal
2004: semi-final loss in overtime against Greece, who became EURO champions afterwards
2012: top of their group
2016: Qualified after only 8 games as top of the group
Assets: Tomáš Rosický
With PUMA since 1995
Italy
FIFA rank: 15
Coach: Antonio Conte (since 2014)
Team captain: Gianluigi Buffon (since 2010, record player with 156 international matches)
World Cup victories: 4 (last in 2006)
EURO victories: 1 (1968) , 2 vice championships (2000 & 2012)
EURO participations: 9
2008: quarter final loss in penalties against Spain, who became EURO champions afterwards
2012: vice championship after victories against Germany and England
2016: Qualified as top of the group without defeat
Assets: Gigi Buffon, Marco Verratti, Giorgio Chiellini, Davide Astori
With PUMA since 1st January 2003
Slovakia
FIFA rank: 32
Coach: Ján Kozák (Since 2013)
First participation in a EURO
2016: Finished the group stage in 2nd place, only after Spain
With PUMA since 2012
Switzerland
FIFA rank: 12
Coach: Vladimir Petković (Since July 2014)
EURO participations: 3
2008: EURO hosts with Austria
Never made it past the group stage
Assets: former swiss all time leading scorer Alex Frei, Stephan Lichtsteiner & Diego Benaglio
With PUMA since 1998