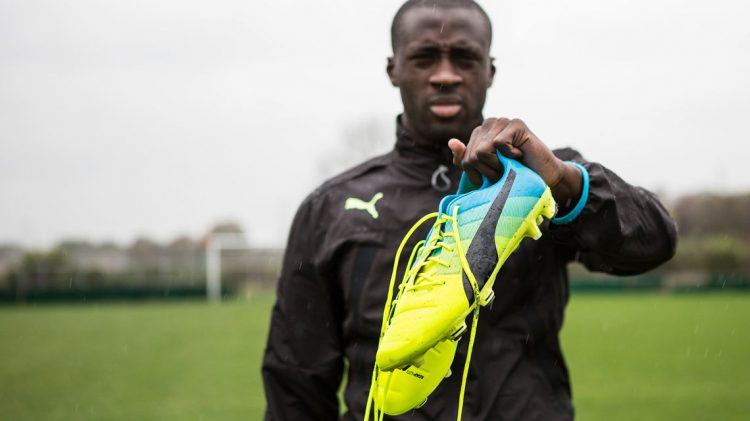 "You can't
be a Fan"
What is it like to look after PUMA's football stars?
April 21, 2016
What is it like to look after PUMA's football stars?
April 21, 2016
There are a few jobs that come close to the excitement and insights that the position of a Sports Marketing Manager for Football Players brings along. Michele Rinchiuso is such a Manager for PUMA and he will accompany our assets on their journey to the EURO 2016 in France this summer.
Luckily, he was more than happy to tell CATch Up some inside stories.
Michele, as Manager Sports Marketing Football Players, you will travel to the EURO 2016 to take care of our assets during the competition. What exactly is your job when you are there?
Together with my colleagues Manolo Schuermann and Danny Moreno, I will be supervising our assets. My job in France is to make sure that all our athletes wear the right PUMA products. Our main focus will of course be on the Tricks and therefore we have to ensure that the boys have their products with them at all times. And of course, if problems occur suddenly, we will have to deal with these situations.
How close is your relationship with the players?
Since we have regular photo shoots, I see the boys at least every two weeks. We are also in touch through phone or Whatsapp. We want to build up commitment between PUMA and our players. So the more identification there is on their sides, the more favours they will do for us, even things that are not necessarily part of their contracts.  And this is the challenge: Getting along well and being able to convince them to do certain things for us if necessary at the same time. We have to push them sometimes, even if they aren't too enthusiastic about some jobs. But this is part of my job.
What does it take to persuade them to do these jobs for us?
A high level of persistence, ambition and tolerance needed. Sometimes it is not easy to understand how they tick as they are young, successful and worth millions of dollars – which is why they can do what they want anyway. So it is important to establish a partnership of equals – not as a fan, but as a business partner on the same level. Of course, empathy plays an important role, too.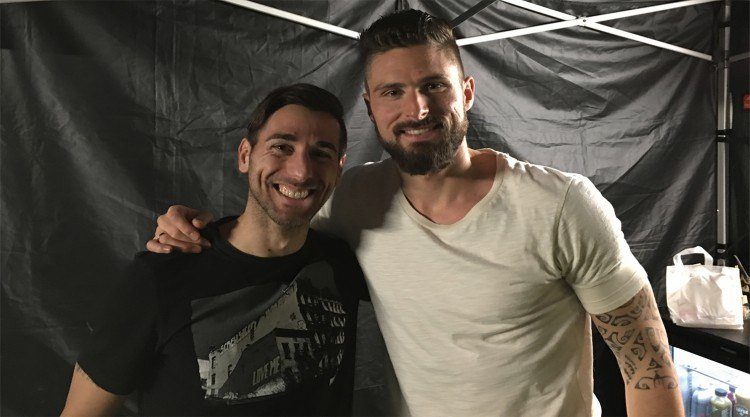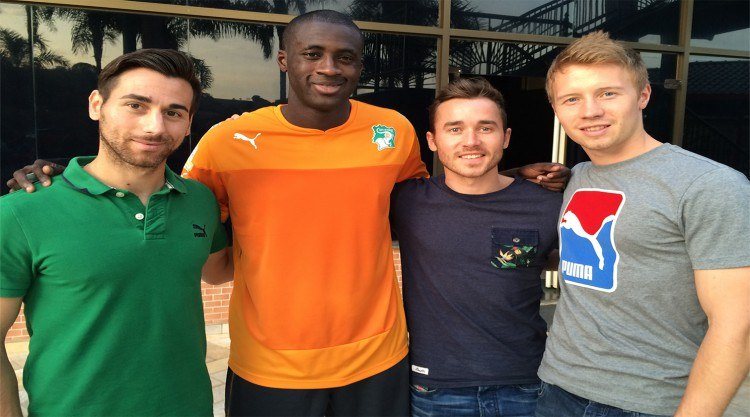 What have you learned since you started in this job?
I had a good understanding of football when I started, but I realized quickly that my thinking was limited to a national level. I often have to think of Manolo's words when I started: "You'll change your perspective towards football and its athletes completely." At first, I didn't understand what he was talking about, but then I realized that many players, who have a huge impact on the German market, don't necessarily have a global impact. We are expected to choose assets that have the best possible impact on a global level and we have to take a lot of aspects into account. I started as a greenhorn, but after many trips and frequent encounters with the athletes, staff and agents, I've come a long way (laughs).
What will be the greatest challenges you have to face during the EURO?
If emergencies come up suddenly, you sometimes have to get from one place to another very quickly. That is a lot easier in France as it was in Brazil 2014, where you also have to deal with a completely different climate. The minutely detailed timetables of the federations, that are packed with training sessions, games and media events, make our access to the assets more complicated. Thus, we have to plan our meetings with the assets carefully and in advance. Additionally, the security standards are extremely high and if we do not sponsor the team, it makes things more difficult. In Brazil, for example, the federation of France didn't want me to be near the team, because Nike equips them. So I had to call Olivier Giroud, who let me in personally.
What do you like most about your job?
In our department we often say: 'Stress builds up in your head.' All members of our team have a football background and therefore enjoy our work on a completely different level. We have a lot of fun dealing with the athletes in person and getting insights nobody else gets. Working in the football industry, experiencing everything there is to know and being close to the action is a privilege – like it is a privilege to represent PUMA at these kind of events.
What is your favourite anecdote?
I have a particularly good relationship to Olivier Giroud. One time I played 'One Touch' with Olivier and other Arsenal players during a photo shoot and the loser of the particular rounds got 'ear flicks'. Never have my ears ached as much as then –  in the end, they were shining in all colors.
Something similar happened, when I had a photo shoot with Marco Reus. In this case, if somebody got nutmegged, he had to endure 'bum shots'. After I got nutmegged by Marco, he lashed out mercilessly, but missed. So I told him, I'd return the favor if I got the chance. Close to the end of the shooting, I finally nutmegged him and hit him beautifully. This shows that a certain basis of trust is required between us and the assets.