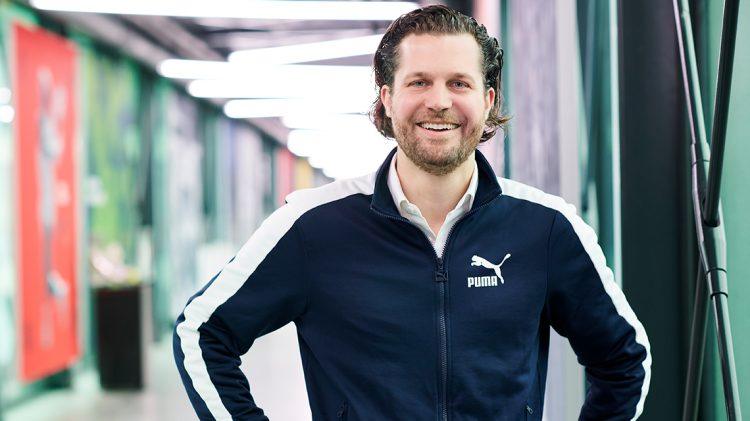 "People
are our most
important asset"
Interview with General Manager for PUMA Europe, the Middle East and Africa
October 29, 2020
Interview with General Manager for PUMA Europe, the Middle East and Africa
October 29, 2020
This year is exceptional in many ways: We're facing a global pandemic, which hit the world hard. Aside from 

health risks

, there is also an 

economic impact

. CATch up spoke to the

General Manager of PUMA EMEA Arne Freundt

 about the COVID pandemic as well as diversity & inclusion at PUMA. Arne manages thirteen areas within his territory. 
How do you deal with the COVID 19 pandemic in your areas ?
Arne: In my areas we have countries which are among the least affected, like Germany and the worst affected like India or South East Asia. So, the answer is, it depends country by country. Yet, I think what is in common across all countries is that we have a lot of confidence and we also try to see the crisis as a chance to win market share by staying focused on our customers and our business. I feel that especially in this crisis we show that we are a trusted employer for our employees as well as a trusted partner for our retailers. We try to find flexible solutions for everybody to work together through the crisis.
How do you feel PUMA has weathered the crisis so far?
Arne: Honestly, I just can say I am very proud to work for this company. I think we really set a benchmark on how to deal with such an unprecedented situation and I think we really took good care of our employees, despite the uncertain times. We always set the focus on our employees by giving them job security, securing their health and income, and providing a safe working environment. And I think that also paid off. After the first wave of the pandemic, I saw people coming back with a lot of motivation and a will to really go the extra mile for the company.  
What are the learnings that you have taken from the crisis?
Arne: It is people first – as always. As a company we are only as good as our people. People are our most important asset – and will always be. So we need to take good care.
How do you think did the employees manage the crisis?
Arne: I am very impressed by the self-management and cool headedness of our employees. At the end, we are all facing a completely unknown situation and there are no past learnings which we can apply. I think our employees do a great job by keeping calm, carrying on and taking the situation as any sportsman/-woman would do: Challenging but doable.
What is the most important part in PUMA's work culture that helped us to get through the crisis?
Arne: 100% focus on what really matters and work as a team on the challenges. Nobody is perfect but a team can be.
Although we already have a very diverse employee base, what would you still like to see improving?
Arne: I would like to see our great diversity reflected on all management levels. In the end, diversity needs to become so common that we don't even discuss it anymore.
Are there any plans how PUMA will help to achieve that, like trainings or initiatives?
Arne: Honestly, I think we have everything to achieve our objectives. All, we need is will and focus. For me personally, it's a key topic and everyone in my region knows that it is an important objective to grow the diversity across all management levels and put the best talent in charge.
Which developments in PUMA's company culture are you most proud of?
Arne: I think it is our humble, down to earth and pragmatic approach. We always put the team's success over the individual success. This is the PUMA way.