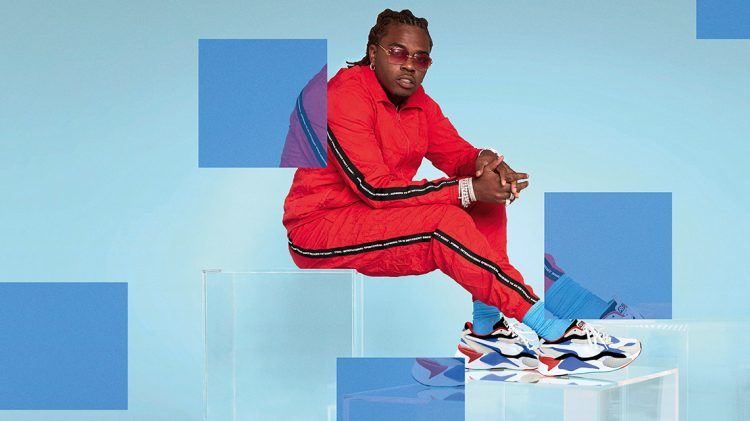 Get the Look
Get the look:
RS-X Puzzle
More colour, less (winter) blues
January 20, 2020
More colour, less (winter) blues
January 20, 2020
In the 80s, when being sporty became truly trendy – for maybe the first time ever – PUMA introduced the PUMA RS – short for "Running System" – and became an icon. Today, when exercise is not just a physical practice but a global lifestyle the PUMA RS is back to stay – inspired by sport, but ready for the street.
The Shoe:
The PUMA RS-X3 Level Up and Puzzle are a wild mix of strong features: several layers of texture, bold colours and a material mix that withstands all weather. Coral-red and azur-blue blend in with a black and white overall mix on the PUMA RS-C3 Level Up while the RS-X3 Puzzle is adding a refreshing splash of turquoise. The sneaker is unisex – and available for the whole family, even the smallest members.
The Colours:
While we are diving deeper into the grey wintery season it doesn't always have to be dark and pale. Highlighting the colour splashes in your PUMA sneaker this outfit is an encouragement to see the bright side in winter – or, any other day.
The Look
Don't be afraid of bright colours – man or woman, a bold red is not just a great colour for the Christmas season. Pick a simple jumper with a round neck that will keep your wardrobe classy and happy throughout several years. Combined with more subtle wool trousers in (checked) grey you will make it through work days without catching too much – but just enough – attention.
The Accessories:
Feeling ready to go, but something is still missing? Why only cozy up yourself when you can do the same with your belongings? A furry bag will add both humor and comfort to your overall look. Still cold? Go for a balaclava to keep your neck, your ears and your head safe – a must have this winter, by the way. For all men: No need to wrap up all the way if you like it more casual. Stick with the red theme and go for a padded basecap providing an extra layer: a warm feature and a cool look.