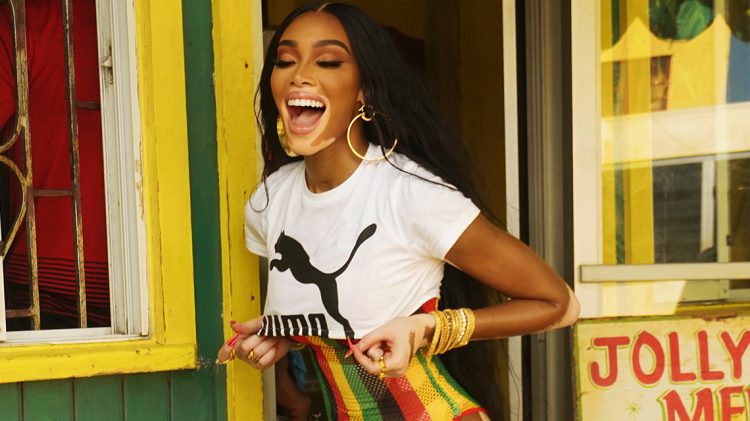 GET THE LOOK:
PUMA Cali Dream
Embrace the Joy of Being You
November 27, 2021
Embrace the Joy of Being You
November 27, 2021
Get ready to meet

Cali Dream

─ the latest bold and dreamy addition to join the PUMA Cali team. Partnering with brand ambassador Winne Harlow, the campaign for these kicks is
all about inspiring young women to embrace the joy of being themselves

. Running with this theme, we styled the Cali Dreams with a super comfy outfit that aims to keep it real and help you confidently express yourself.
The Shoes
The Cali Dream updates a classic silhouette with a new look including a stacked sole and soft pastel. A standout TPU insert peeks out from the midsole and iconic Cali details line the upper. With a low-key leather base and pretty pastel suede detailing, it's an essential sneaker that is easy to pair with nearly any outfit.
The whole outfit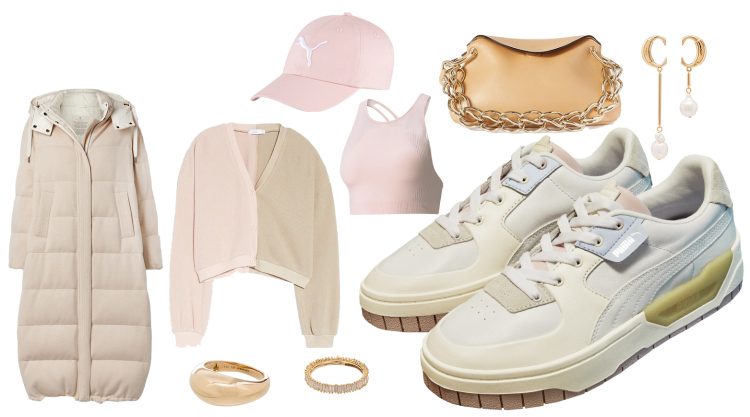 The Outfit
Winter is coming, this is a fact. But as the days get shorter, there's no need to hide your individual style amongst dull, dark layers. With some mood-enhancing fashion tweaks ─ such as uniquely elevated outer layers and an eye-catching pastel palette ─ you can boldly express yourself no matter the season.
First up, a little effort goes a long way when it comes to this athleisure trend that we're seeing on runways everywhere. There is no need to sacrifice comfort for style (nor vice versa) and these cosy sportswear-inspired layers remind us of just that. On the bottom, a classic pair of slightly flared PUMA jogging pants give the outfit some old-school athletic charm. Above, a pale pink sports bra doubles as an attractive crop top due to its high neck and slightly longer cut. With a distinct feminine flair, it gives some shape amongst the more loose-fitting layers and hugs your curves for that boost of self confidence.
Then a statement colour-blocked cardigan in a comfy waffle knit adds texture and visual interest. The humble cardigan is a key item for Winter fashion 2021, and we absolutely love it ─ easy to style, old-school cool and super comfortable, it's a piece that doesn't have to try hard to make a statement. An iconic quilted cashmere coat is the elegant outerwear piece that completes this bold and comfy look, because when you feel good, you look good.
The Accessories
Subtle and charming accessories add to the finished look. A slouchy leather shoulder bag matches the more casual shapes in the outfit, while its oversize gold chain still gives off a little bit of baddie vibes. Matching to this bling, you can layer some gold rings for subtle elevation and finish off with a pair of dangling earrings, such as these in gold with pearl detailing that matches the colours established by the sneakers. Top it off with a classic and cool PUMA cap in that same delicious pale pink, leaning into the purposefully incognito look that adds an aura of mystery.
The new Cali Dreams were designed for those who know that the real glow up is internal, and self confidence always starts from within. With this bold and unapologetic self-love in mind,  you can pair these essential sneakers with just about anything that makes you feel gorgeously, proudly and joyfully you.