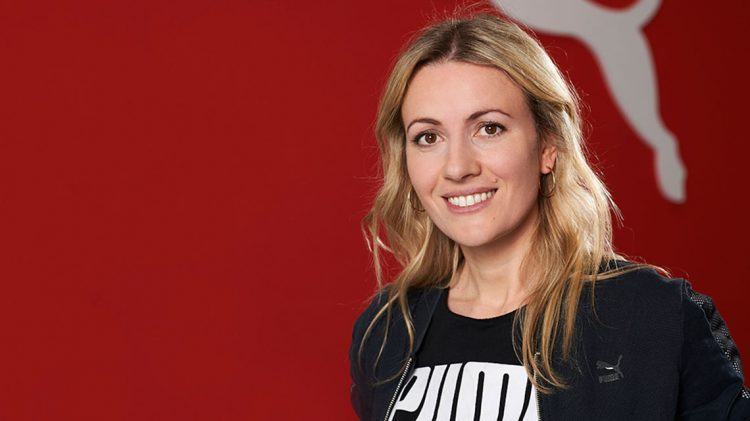 CATch up Meet up
Get to know ...
Raliza Koleva
CATch up gets you to know your colleagues
June 9, 2017
CATch up gets you to know your colleagues
June 9, 2017
PUMA has a new Chief Compliance Officer. With immediate effect, Dr. Raliza Koleva has taken on this position and reports directly to our CEO Bjørn Gulden.
Raliza, or Rali as her colleagues call her, is also Head of Governance and will advise the Managing Directors and Administrative Board on corporate governance issues. In this role, she continues to report to Jochen Lederhilger, our Global Director Legal Affairs.
Rali is a proven expert in the fields of company law, capital law and compliance, but we rather wanted to know what she is like as a person and what makes her tick.
You are on your own in a city you do not know. How do you spend your evening?
I call people I know in the city and meet them for dinner or just relax in the hotel room.
What or who do you find embarrassing?
People who pretend to be something they are not.
What does success mean for you?
Achieving your goals by staying true to yourself.
What do you appreciate most about yourself?
I am an optimist, I can always get excited about new things and am always ready to commit myself fully to a new task.
Your favourite pastime?
Spending time playing with my kids.
Which character from literature can you identify with most?
I love Elizabeth Bennet from Pride & Prejudice for her intelligence and independent thinking.
What was your biggest achievement?
I wrote my PhD thesis at the weekends while working full-time at my previous employer. These were the hardest four years in my life, but of course I am proud of the result.
What was the first PUMA product you have been wearing and when?
Olive green PUMA Speedcat in 1998. Loved those shoes.
Which book is currently on your bedside table?
Fooball Leaks by Buschmann/Wulzinger, Made to Stick by Heath/Heath, Bulgarian History by my father
What do you appreciate most about other people?
Having broad general knowledge and being interesting to talk to, being nonjudgemental, appreciative, and the most important thing: always up to for a good party.
When can you laugh about yourself?
Whenever my kids show me I shouldn't take things too seriously.
What is it that you do NOT want to know at all?
Whenever my parents give my kids chocolate, despite my advice not to do so.
When was the last time you did something totally untypical for you?
Eating a whole piece of wedding cake at a wedding of friends last week, because the bride was sitting near me. Normally, I skip the cake at weddings as they are hardly ever tasty.
What are your principles?
Focus on your strengths, be dedicated, decisive, loyal, confident and sociable.
Be yourself. Everyone else is already taken. (Oscar Wilde)
Which mistakes can you forgive?
Almost every mistake, except friends being disloyal.