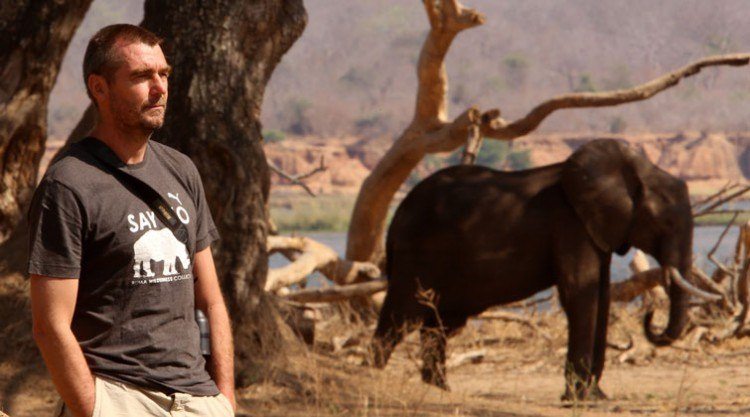 CATch up Meet up
Get to know...
Martyn Bowen
CATch Up gets you to know your colleagues
September 22, 2015
CATch Up gets you to know your colleagues
September 22, 2015
You are on your own in a city you do not know. How do you spend your evening?
Running shoes on, let's go explore … with the Garmin to make sure I can get home again.
What or who do you find embarrassing?
Forgetting people's names … the moment when they realise I have no idea!
What does success mean for you?
That warm feeling of crossing the finishing line first – it lasts for a very long time. This is success.
What do you appreciate most about yourself?
The courage to accept myself, despite of being unacceptable.
Your favourite pastime?
Spending time in the bush in Africa.
Which character from literature can you identify with most?
Aeneas.
What was your biggest achievement?
Representing my country at 400m, twice, 30 years apart!
What was the first PUMA product you have been wearing and when?
PUMA Makanoodo spikes – red colourway, Iffley Road, England 1983.
Which book is currently on your bedside table?
The Selfish Gene.
What do you appreciate most about other people?
Learn to regard the souls around you as parts of some grand instrument. It is for each of us to know the keys and stops, that we may draw forth the harmonies that lie sleeping in the silent octave.
When can you laugh about yourself?
Ideally, immediately after the events of question 2.
What is it that you do NOT want to know at all?
The football score before I can watch the highlights.
When was the last time you did something totally untypical for you?
Buying a takeaway because I could not be bothered to cook.
What are your principles?
Try to adhere to the principles taught me by my Dad, and if I fail, to admit it.
Which mistakes can you forgive?
All those which are freely admitted to.
Someone has played a trick on you. How do you take revenge?
I hide his Porsche keys and let him sweat for 45 minutes before "finding" them.