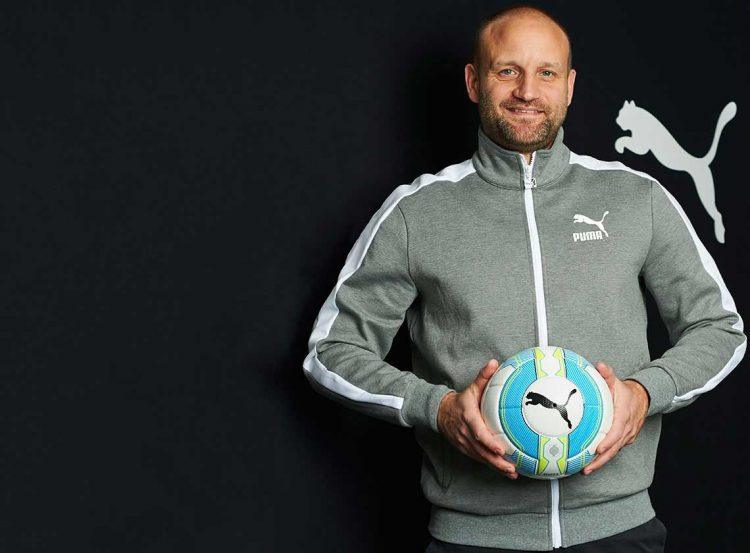 CATch up Meet up
Get to know ...
Matthias Mecking
CATch Up gets you to know your colleagues
July 26, 2016
CATch Up gets you to know your colleagues
July 26, 2016
You are on your own in a city you do not know. How do you spend your evening?
Trying to find a seat in a restaurant or café where I can watch people walking by.
What or who do you find embarrassing?
People who think they are more important or better than others.
What does success mean for you?
Having my kids obey my orders (I am never successful…).
What do you appreciate most about yourself?
That I only talk when there is something to say.
Your favourite pastime?
Eating ice cream with my family.
Which character from literature can you identify with most?
Sven Regener's "Herr Lehmann" (sorry non-Germans…)
What was your biggest achievement?
Managing to have a decent career without an academic degree.
What was the first PUMA product you have been wearing and when?
A Maradona signature football shoe, probably sometime in the late 80s.
Which book is currently on your bedside table?
Heinz Strunk: "Der Goldene Handschuh" (sorry again…)
What do you appreciate most about other people?
The right balance of humility and will.
When can you laugh about yourself?
When I am with my kids or when I had enough alcohol (I still manage to separate both events…)
What is it that you do NOT want to know at all?
If/when/how the people I love will pass away.
When was the last time you did something totally untypical for you?
Last year, when I left the comfort zone of my previous employer after 19 years.
What are your principles?
Always live a balance of Humility + Will
Humanity always comes first
Collaboration is the key to business success
Which mistakes can you forgive?
Most of them – but only once and only if I sense positive intent.