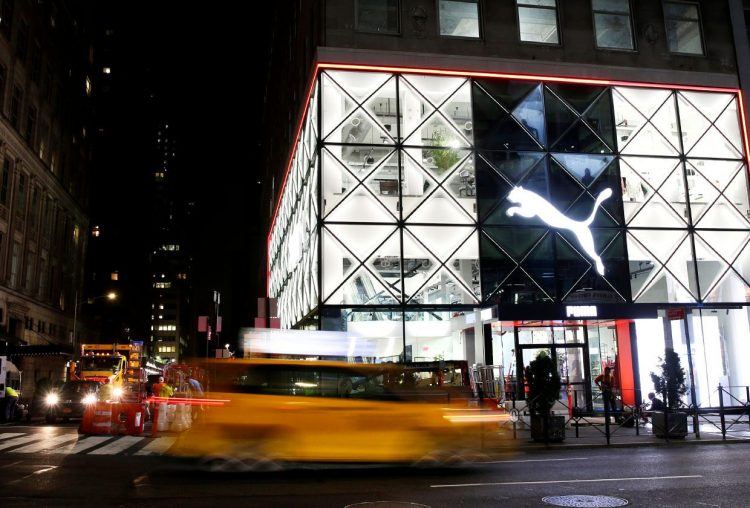 Find us on
609 Fifth Avenue,
New York City!
PUMA opens its first-ever North American Flagship store on Fifth Avenue in New York City
August 30, 2019
PUMA opens its first-ever North American Flagship store on Fifth Avenue in New York City
August 30, 2019
A Customization Studio, F1 racing and football simulators and a basketball gaming experience:
If you open a
store on famous Fifth Avenue in New York City,

you have to offer your customers an extra special, unique shopping experience!
Located on 609 Fifth Avenue, PUMA opened its first-ever North American Flagship store yesterday. On 18,000 square feet (about 1,700 square meters) spread over two floors with 160 feet of wraparound frontage, customers cannot only enjoy shopping for new products, but cutting-edge technology in innovative sports engagement zones.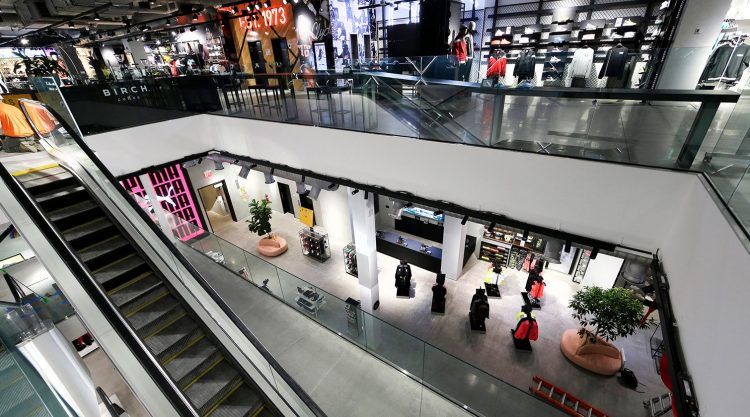 Your shoes, your style
Having partnered with renowned artists and designers, PUMA brought an exclusive customization studio to the store where consumers can personalize their own PUMA footwear, apparel and accessories using, among other things, paints, dips, dyes, patchwork, embroidery, 3D-knitting and laser printing. New artist residencies begin every two weeks including partners such as Sue Tsai, Maria Jahnkoy and the kings of customization: Chinatown Market.
Racing down the streets of NYC
Consumers can hop into professional-grade F1 racing simulators and virtually race down the streets of New York City, like Lewis Hamilton and Max Verstappen.
Coaching by Romelu Lukaku and Antoine Griezmann
Our PUMA football ambassadors won't be in the store every day, of course, but they'll coach consumers virtually, while they are trying on new PUMA boots and test them in a simulator, which mimics the pitch of San Siro Stadium.
NBA2K
Where there is a motorsport and a football zone, we also need basketball! Customers can enjoy a large screen NBA2K gaming experience.
PUMA is thrilled to open its first flagship in New York City, in a prime Manhatten location, that will allow us to connect with both our U.S. and international customers. I believe investing in this new store - in one of the fastest paced cities in the world - will help us in our pursuit to be the fastest sports brand in the world. We're committed to pushing the boundaries of sports, fashion and technology, and this store is the latest manifestation of that commitment.
Throughout the year, the New York Flagship store will feature exclusive collections designed by select brand ambassadors and athletes. The store will carry the full range of PUMA products, including lifestyle, basketball, motorsport, golf, performance, soccer and kids.