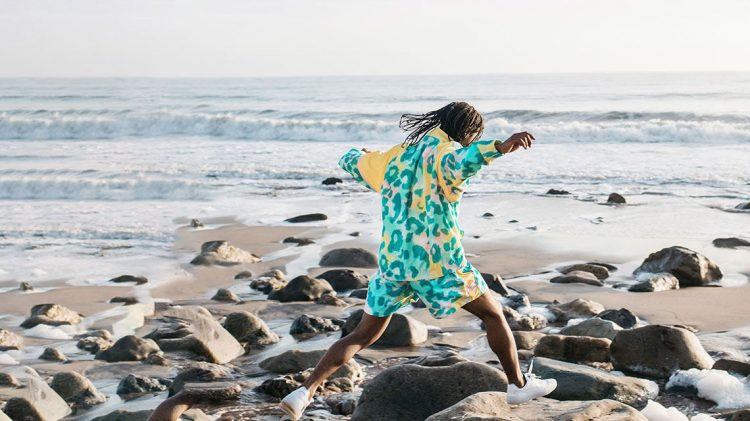 Carbon Neutral
by 2050
PUMA joins Global Fashion Pact to protect the world's climate, biodiversity and oceans
August 26, 2019
PUMA joins Global Fashion Pact to protect the world's climate, biodiversity and oceans
August 26, 2019
According to the United Nations, the Fashion Industry contributes to 10 % of global greenhouse gas emissions.
To protect the world's climate, biodiversity and oceans,
PUMA joined the Global Fashion Pact,

which was presented ahead of the

G7 Summit

in Biarritz, France last week.
A coalation of 32 companies from the Fashion industry launched the pact that focuses on three key areas to avoid the most disastrous consequences of a changing climate:
Creating and deploying an Action Plan for achieving the objective of

zero greenhouse gas emissions by 2050

Restore biodiversity by achieving objectives that use Science-Based Targets to

restore natural ecosystems and protect species

Protect the oceans by

reducing the fashion industry's impact on the world's oceans

through initiatives, such as removing the use of single-use plastics.
"As we work in shared supply chains across the world, PUMA believes that it is essential to bring the industry together to achieve meaningful change and improve our environmental impact,"said PUMA CEO Bjørn Gulden."We strongly believe in this initiative and look forward to working together with our partners on the priorities we have set out in the Fashion Pact."
We aim for representation of at least 20 per cent of the global fashion industry as measured by volume of products. The goal would be to have a mix of luxury, mid-level and affordable brands across the fashion sector
Taking Action
Joining the Global Fashion Pact is not the only thing that PUMA does in order to help recuding climate change: It was a founding member of the Fashion Industry Charter for Climate Change which aims to reduce greenhouse gases to make the textile industry and all parts of its supply chain climate-neutral by the middle of the century.