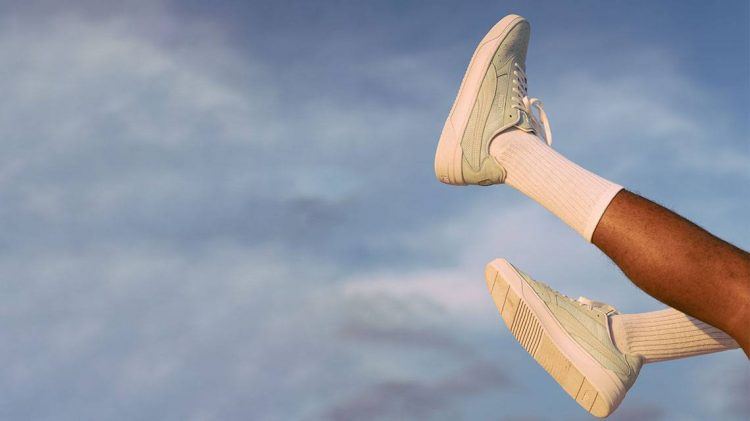 Are you still
wearing that?
PUMA India and Hong Kong call their customers to donate their apparel and footwear for upcycling
August 28, 2019
PUMA India and Hong Kong call their customers to donate their apparel and footwear for upcycling
August 28, 2019
How many garments and shoes do you have in your closet? And how many of those do you actually wear?
According to Greenpeace,
every fifth item is almost completely unused.
Let's say an average wardrobe consists of 45 pieces of clothing, that adds up to 9 pieces per person. Now imagine what this means for a population of 7.44 million people in Hong Kong and 1.37 billion people in India! A lot of these garments could be (re)used elsewhere, given to people in need for example:
That's why PUMA India and Hong Kong encouraged their customers to contribute  their used apparel and footwear and donate it at selected PUMA stores in Hong Kong and at over 360 exclusive PUMA stores across India.
India: Turning old materials into a resource
PUMA India partnered with Goonj, an award-winning India based non-profit, to promote a circular economy and upcycle apparel and footwear for rural communities!
The concept of a circular economy refers to a system that aims at minimizing the creation of waste and the continual use of resources. Circular systems employ recycling, reuse remanufacturing and refurbishment to ideally create a closed system. This conserves resources and helps to reduce environmental pollution.
Goonj uses PUMA's apparal and footwear, which can be donated between August 22 and September 10, 2019, for rural development activities. Their teams will put the donations through a rigorous process of sorting, segregating, repairing and packing to create customized kits for specific local needs, such as family kits, school kits or labour kits.
We are happy to partner with Goonj towards their efforts to uplift rural communities. This initiative gives us a great platform to collaborate with our consumers to crowdsource essentials like apparel and footwear. We will continue to actively be a part of the circular economy and encourage more people to make a conscious choice towards sustainable living.
In the remote rural villages, these kits then act as a mobilizing and motivating tool to reward people who work on their own issues like building a bamboo bridge, digging a well, building community spaces etc. "This partnership with PUMA, presents a great example of how different entities can collaborate to bring awareness on the development issues and how by creating such platforms, people from all across get a chance to participate," said Anshu Gupta, Founder Director of Goonj.
Hong Kong: Going the extra mile
In Hong Kong, PUMA teamed up with non-profit organization Crossroads Foundation. Their teams sort the wearable items by hand and and distribute them to NGOs in 95 countries around the world to support people in need with the garments and footwear.
Used items that are not suitable for redistribution will be recycled into new yarn and fabrics with the help of an upcycling factory and textile mill in Hong Kong that uses the Billie System: An innovative waterless system that aims to make a meaningful impact on textile waste.
"Crossroads redistributes nearly 600 tonnes of high-quality donated goods each year to impact over 600,000 people in need," said Jason Noble, Engagement Strategist at Crossroads Foundation, "and that is only possible because of corporate partners who take the initiative to care for communities and the environment."