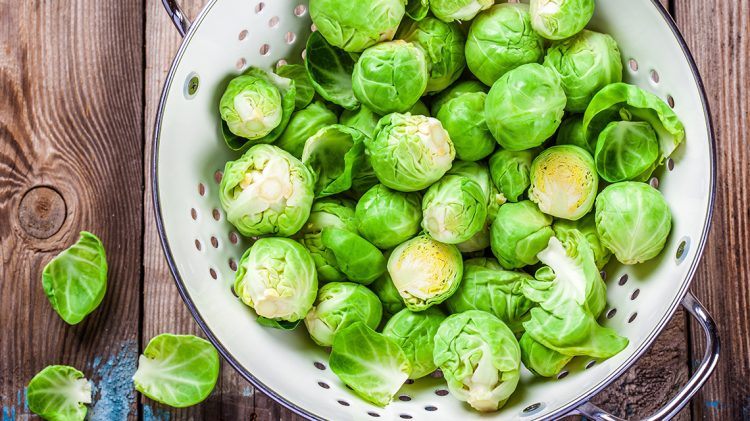 Step up your
side dish
game
Crispy, curried Brussels sprouts
March 25, 2018
Crispy, curried Brussels sprouts
March 25, 2018
Do Brussels sprouts make you go "Yuck!"? Were they your biggest enemy as a child? You're not alone. Undeservedly, this
leafy green vegetable

is on a lot of people's bad side. We propose to change this popular misconception and encourage you to give our 

crispy, curried Brussels sprouts

a (second) chance. Disclaimer: You don't have to eat up, if you don't like it.
WHAT YOU NEED (SERVES 6 AS A SIDE DISH):
750 g Brussels sprouts
3 tbsp. olive oil
¾-1 tsp. salt
½ tsp. freshly ground black pepper
½ tsp. yellow curry powder
A dash of maple syrup
HOW TO PREPARE:
Preheat oven to 200 degrees C.
Trim the ends of the Brussels sprouts and remove any yellow leaves. Cut the bigger sprouts in halves.
Place the vegetable in a bowl and mix with olive oil, salt, pepper, curry powder and maple syrup.
Roast the Brussels sprouts in the preheated oven for 30 to 40 minutes. Make sure to shake the pan about every 7 minutes to ensure even cooking. The sprouts should be brown and crispy once they are done. Add more seasoning if necessary and serve immediately.
Nutritional Value per Serving: 
110 calories, 3 g protein, 10 g carbohydrates, 8 g fat
Image by wmaster890/iStock