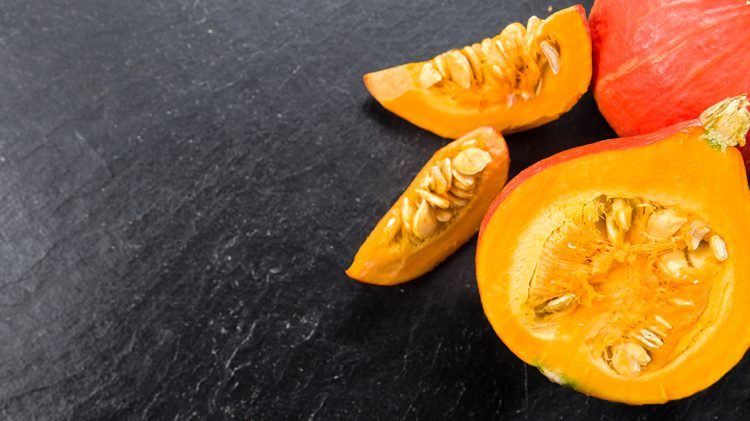 Pumpkin
mania
Healthy fries alert
September 26, 2016
Healthy fries alert
September 26, 2016
Autumn season is pumpkin season! The orange-yellow vegetable (or fruit, technically) is not only low in calories but
rich in antioxidant vitamins

and works great in soups and stews, curries, salads or pies. For this recipe, we turn Hokkaido into fry shapes – maximum taste with only a handful of ingredients. These pumpkin fries might be your new

go-to side dish for autumn.
WHAT YOU NEED (SERVES 4):
1 Hokkaido pumpkin (about 1 kg)
1 tbsp. olive oil
½ tsp. salt
A drizzle of maple syrup, agave syrup or honey
Optional: additional seasoning such as paprika or curry powder
HOW TO PREPARE:
Preheat oven to 220°C and place parchment paper on baking sheet.
Thoroughly wash the Hokkaido under warm water. Cut it in half and scoop out the seeds (the peel is edible!). Cut the pumpkin halves into thin sticks, resembling curved fries.
Put the pumpkin sticks in a bowl. Add the oil, salt and sweetener and toss until evenly coated.
Place the Hokkaido sticks on the sheet and bake them for about 30 minutes, making sure to flip them over once they turn crispy on one side. Serve the pumpkin fries with hummus, old-school ketchup, aioli or any dip of your choice.