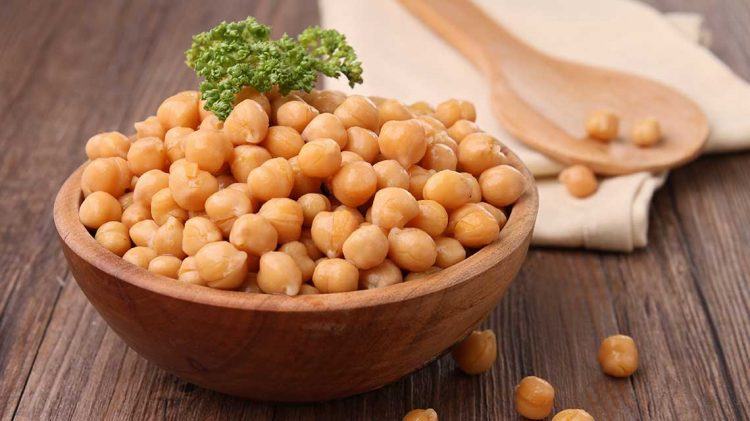 Summer Season,
Salad Season
Chickpeas and avocados are teaming up
July 14, 2016
Chickpeas and avocados are teaming up
July 14, 2016
Due to the richness of the avocado and the texture of the chickpeas this easy avocado chickpea salad recipe is the perfect summer comfort food. It is also a good source of protein for vegetarians and non-vegetarians alike and the avocado and almonds boast healthy fats. You can prepare it as a side, e.g. for a barbecue, or enjoy it as a main dish. This is a vegan recipe but feel free to add feta cheese for a vegetarian version. Dig in!
WHAT YOU NEED (SERVES 4):
1 can chickpeas
40g chopped almonds
3 spring onions
1 handful of fresh parsley
2 large, ripe avocados
Lemon juice
4 tbsp. olive oil
1-2 tbsp. balsamic vinegar
1 tsp. Dijon mustard
½ tsp. salt
Pepper
Optional: other seasoning and herbs of choice
HOW TO PREPARE:
Rinse and drain the chickpeas.
Chop the almonds, spring onions and parsley and place them in a bowl. Add the chickpeas.
Prepare the avocado by pitting and dicing it. Sprinkle it with lemon juice and add it to the other ingredients.
Make the dressing by mixing the oil, vinegar, mustard and salt in a jar and shake. Done.
Pour the dressing over the salad, season with pepper and possibly more salt, mix until well combined. Make sure not to be too rough since the avocado can easily get mushy. You can always add additional seasoning such as chili or garlic powder or different herbs such as cilantro or basil. Mix it up and enjoy!
Nutritional Value per Serving:
398 calories, 7G protein, 24G carbohydrates, 32G fat
Image by mathieu boivin/iStock