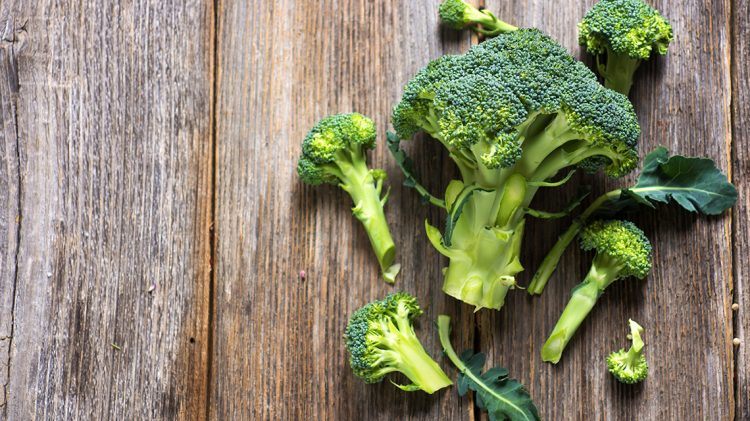 Sizzling
stir-fry
Broccoli tofu goodness
August 29, 2016
Broccoli tofu goodness
August 29, 2016
This broccoli tofu stir-fry with peanut sauce proves that easy recipes can go a long way. Lots of vitamins? Check. Protein? Check. Mouth-watering peanut sauce? Check. You can serve this stir-fry with brown rice or quinoa or simply enjoy it by itself.
WHAT YOU NEED (SERVES 4):
300g package of firm tofu
Salt
Pepper
4 tbsp. vegetable oil
2 tbsp. crunchy natural peanut butter
1 tbsp. soy sauce
½-1 tbsp. of water
1 tsp. honey
A couple of dashes of ground ginger
A couple of dashes of chili powder
1 head of broccoli
1 clove of garlic
4 spring onions, chopped
HOW TO PREPARE:
Start by cutting the tofu into cubes. Season with a dash of salt and pepper.
Heat half of the oil in a frying pan. Add the tofu cubes and fry over medium-high heat until crispy. The tofu should have a golden brown colour. Set aside for later use.
Prepare the peanut sauce by mixing peanut butter, soy sauce, water, honey, ground ginger and chili powder until smooth.
Wash the broccoli and cut off the florets. Cut the bigger ones into halves or even quarters.
Heat remaining oil over medium-high heat. Put the broccoli in the pan (if you cut the florets before, place them with the flat side touching the pan first). Wait until the broccoli gets slightly crispy, then turn it around and fry some more.
Add the chopped garlic and fry with the broccoli.
Now add the fried tofu, peanut sauce and chopped spring onions. Mix everything and turn off heat. Season with salt and pepper. Serve immediately.