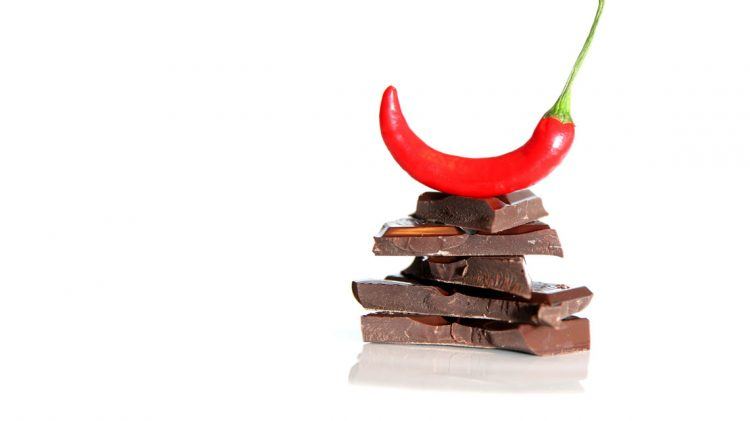 Good Mood
Chili
With a hint of chocolate
September 21, 2015
With a hint of chocolate
September 21, 2015
WHAT YOU NEED:
2 onions
2 cloves garlic
2 tbsp. rapeseed oil
500g ground beef
1 can kidney beans
1 red bell pepper
500ml vegetable broth
40g dark chocolate
1 pinch caraway
2 pinches cayenne pepper
2 tsp. chili powder
2 dried red chilies, cut up
1 pinch cinnamon
Your herbs of choice (e.g., oregano)
HOW TO PREPARE:
Chop onions and cut garlic into fine slices. Heat oil in a pot, add onions and garlic and let simmer for 5 minutes at medium heat. Add the beef and brown for 7 to 10 minutes.
Drain kidney beans, dice bell peppers. Add beans, tomatoes, bell peppers and broth to the meat. Season with salt and pepper. Let simmer at low heat for 25 minutes.
Chop the chocolate and add to the stew with caraway, cayenne pepper, chilies and chili powder. Let boil for 20 minutes.
Add cinnamon (if you add it earlier, the stew will get bitter!). Let simmer for 10 minutes. Decorate with herbs before serving.
Nutritional Value per Serving:
477 calories, 33G protein, 26G carbohydrates, 25G fat