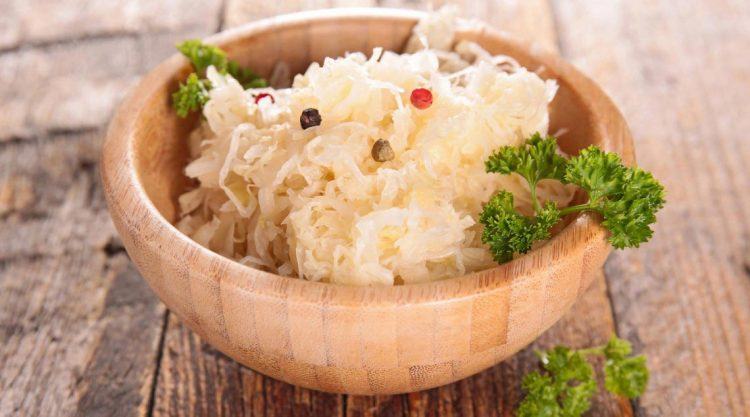 Anti-Cold Stew
Boost your immune system
December 22, 2015
Boost your immune system
December 22, 2015
WHAT YOU NEED:
2 tbsp. olive oil
1 large onion
3 gloves garlic
1 green bell pepper
400g white cabbage
1 tbsp. unsweetened cocoa powder
1 tsp. chili powder
500g pumpkin
50g tomato paste
500ml vegetable broth
1 can kidney beans
1 can chickpeas
1½ tsp. salt
150g corn
Avocado, tomato and pickled
jalapeños for decoration
HOW TO PREPARE:
Heat the olive oil in a large pot. Dice onion and bell peppers, and cut garlic into fine slices. Add it all to the pot and let simmer for 10 minutes.
Cut the white cabbage into fine slices, add to the pot. Let stew for 5 minutes while stirring. Mix in cocoa and chili powder, pumpkin and tomato paste. Let steam for 1 minute.
Add vegetable broth, kidney beans, chickpeas and salt and bring to the boil. Reduce the heat, cover and let simmer for 30 minutes. Add the corn and let simmer for 2 to 3 minutes.
Cube the avocado, tomato and jalapeños and sprinkle over as decoration, then serve.
Nutritional Value per Serving:
400 calories, 20G protein, 50G carbohydrates, 13G fat