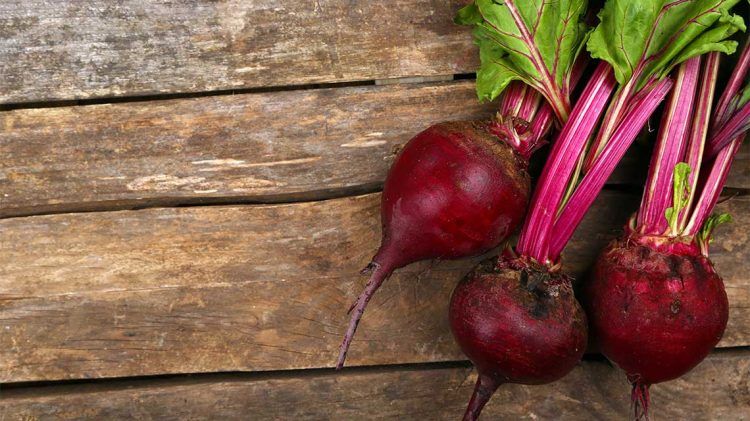 Beet
Boost
Cleansing Detox Salad
December 21, 2016
Cleansing Detox Salad
December 21, 2016
If winter has you feeling sluggish and you're tired of all the Christmassy eggnog and casseroles, be our guest. This
cleansing detox salad

with

raw beets

is full of essential nutrients. Beets are a real health all-rounder and Kale is packed with vitamins (K, A, and C especially). Even the dressing is good for you: mustard contains potassium, lemon juice is high in vitamin C and garlic is anti-bacterial and boosts the immune system.
WHAT YOU NEED (SERVES 4):
3 medium-sized beets, raw
300 g kale, washed and dried
4 tbsp. fresh lemon juice
2 tsp. mustard
2 cloves garlic, finely minced
Salt and black pepper to taste
6 tbsp. extra virgin olive oil
50 g almonds, chopped
1 medium-sized apple, washed and sliced
HOW TO PREPARE:
Scrub the beets and grate them. You can also cut them into thin slices, both variations work.
Remove the stems of the kale and finely chop it. The finer you chop the kale, the better.
Make the dressing and start by mixing the lemon juice with the mustard and garlic, add salt and pepper to taste. Whisk in olive oil, done.
Combine the beets, kale, apple slices and chopped almonds in a bowl. Drizzle with the dressing and toss well. Add more olive oil and salt if needed. Let the salad sit for about 10-15 minutes so the kale soaks up the dressing.