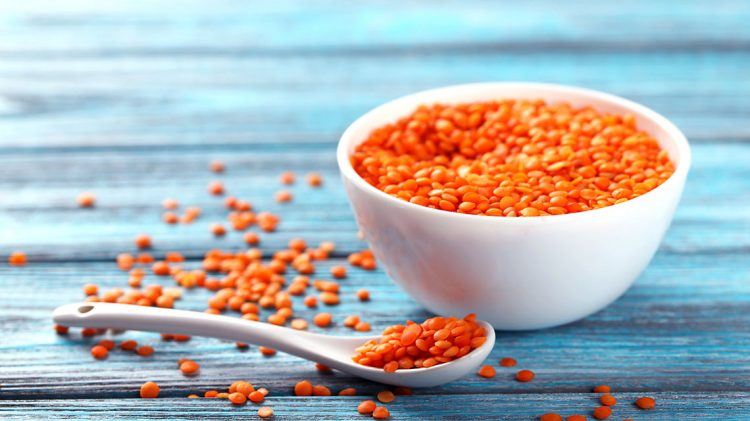 Winter is
coming
Comforting red lentil soup
November 24, 2016
Comforting red lentil soup
November 24, 2016
Soup season is upon us! This comforting and flavourful
red lentil soup

has everything you want from a soup (unless you are in a gazpacho kind of mood):

spice

from the curry paste,

warmth

from the ginger and

richness

from the coconut milk. Also, red lentils are easy to prepare, which is always a plus.
WHAT YOU NEED (SERVES 4):
3 tbsp. olive oil
1 large onion, chopped
3 garlic gloves, minced
About a 4 cm piece of fresh ginger, minced
1 heaping tbsp. of yellow curry paste (e.g. with chilli, garlic, lemongrass, turmeric, cumin, cinnamon)
Salt and black pepper to taste
4 medium-sized carrots, chopped into thin slices
200 grams red lentils
600 ml vegetable or chicken broth
250 ml coconut milk
A bunch of chopped coriander and lemon juice
Optional: a couple of dollops of plain yoghurt
HOW TO PREPARE:
Heat the oil in a large pot over medium-high heat. Add the onions first and stir until tender for about 3 minutes. Then add the garlic, ginger and curry paste and cook for another 2 minutes until fragrant. Add salt to taste.
Next add the carrots, lentils, and broth. Bring to a simmer and continue cooking on medium-low heat for about 20 minutes until the lentils and carrots are tender. Add the coconut milk and cook for another couple of minutes. Add more salt and black pepper to taste. You can blend the soup at this point but there will be no need.
Serve the soup with a splash of fresh lemon juice, a bunch of coriander and optionally a dollop of plain yoghurt.