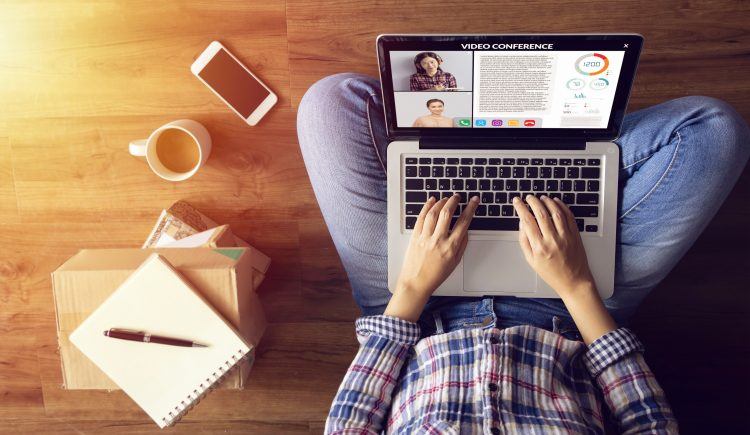 The Anywhere Office:
Free Your Mind
with Structure
PUMA's e-Commerce Head shares four pillars to success at home and elsewhere
March 29, 2020
PUMA's e-Commerce Head shares four pillars to success at home and elsewhere
March 29, 2020
Ken Kralick is the Global Director of e-commerce at PUMA. For the e-commerce team, the concept of the remote office is a "home game". So Ken decided to channel his knowledge into a YouTube video and share it with other PUMAs and LinkedIn contacts, in the spirit of #StrongerTogether.
KEN'S 1st PILLAR: SET UP A PROPER WORKING SPACE
Make sure you have a proper workspace. Ken's tip: avoid working at the kitchen/dining room table at all costs! This place is ridden with distractions! A proper workspace has everything in it you need for a concentrated work session. For Ken, this is a desk with a computer and monitor, two phones, fans for white noise, and a rowing machine, stationary bike and daybed. For others, this could be an iPad or tablet for drawing and sketching, guitar or treadmill. 
KEN'S 2nd PILLAR: STRUCTURE
Plan windows of time for work, and windows of time for leisure. Then stick with them. Your work shouldn't flow into you leisure time and your leisure time shouldn't flow into your work sessions. The more effectively you can stick to these, the more you'll be able to focus while working, and the more you'll be able to relax once work is over. 
KEN'S 3rd PILLAR: STAY CONNECTED
Whether you use Microsoft Team, Skype, Jira, Confluence, or anything else under the sun, find ways to stay connected and communicate major challenges, successes, and other important status updates relevant to your team. Whether you're communicating with subordinates, management or colleagues, be sure that you vary your methods of communication. Often emails can prove to be inadequate, as the thoughts you might have wanted to communicate got "lost in translation". Another benefit of alternate ways of communicating: it helps combat one of the biggest challenges of remote working – the loneliness factor. 
KEN'S 4th PILLAR: TRUST
According to Ken, it's important that we continue to trust each other, even if we can't see one another. For management, this means, trust that you hired the right people and they're doing the right things. And we can all improve the trust factor by increasing transparency and keeping each other "in the loop" (see Pillar 3!)
Thanks Ken for demonstrating leadership and being a steady source of inspiration at PUMA! You can follow Ken on LinkedIn at linkedin.com/in/kkralick. Keep up the hard work and positivity, PUMAs!