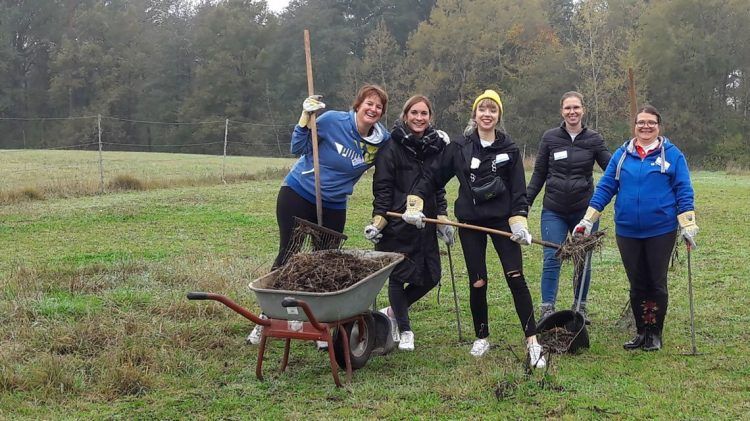 Your Time Matters
Insights into Community Engagement at PUMA
November 6, 2019
Insights into Community Engagement at PUMA
November 6, 2019
Do
a good deed every day!

At PUMA, we believe it is crucial to share our Speed and Spirit to do good and make a positive impact on our communities.
That's what our Accessories Team did in Nuremberg, Germany. In cooperation with the association "Türen Öffnen" (opening doors), 24 PUMA employees spent a day at the Equestrian Therapy Center of the "Lebenshilfe Nürnberg e.V." (counseling Nuremberg) to help renovate the association's indoor riding arena.
"We saw what other departments did with local communities and loved that. We thought 'That's something for our department, too'," said Anja Heinbach, Head of Product Line Management Accessories at PUMA, who organized the project together with Petra Hofmann, Senior Manager People and Projects.
The Equestrian Therapy Center belongs to the "Moritzberg-Werkstätten", a facility that helps disabled people participate and integrate themselves in working life. A total of 370 mentally challenged people work there.
To support them, our PUMA Team split up into groups and cleaned the arena's windows, cleaned the stables and cleared the outdoor arena from grass. "For us it was important that we also get in contact with the people working at the Moritzberg-Werkstätten, so we had lunch with some of them, which was great because it gave a different perspective on our everyday life,"  Anja said.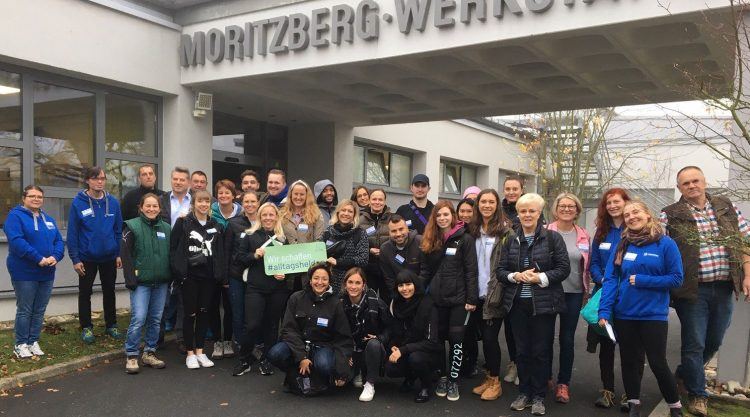 A totally different work environment
"I was very impressed by the size of the facility. The disabilities concerned mental and physical impairments. We could see that, amongst others, the employees produce important parts of a diesel motor for MAN trucks," Juliane Dobenecker, Senior Product Line Manager Accessories remembers.
Such social events support and help our communities and are also a great team experience. "Working in a different environment with new people on tasks that aren't part of our daily routine enhanced our understanding in the sense that simple actions can change other people's reality. We could get a lot of work done together and learned from each other," said Gustavo Batista, Product Line Manager Accessories.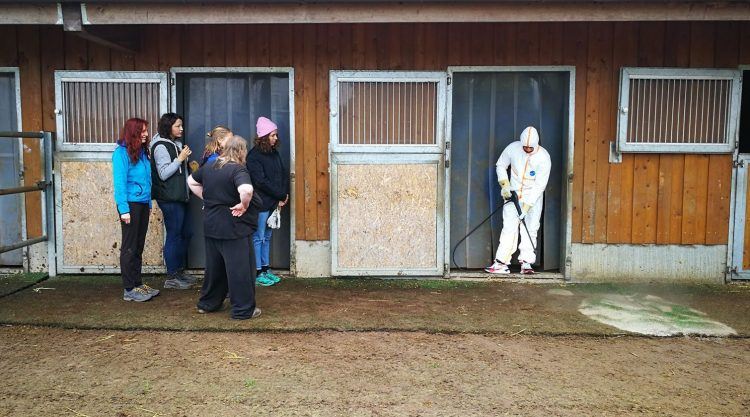 Your Time Matters
…is the theme which united PUMA employees in doing their "good deed". PUMA provides four key areas for community engagement events: Sports & Health, Protection of the Environment, Equality & Non-Discrimination and Education.
Thanks to PUMA being an international company with locations all over the world, community engagement events take place around the world, ranging from food donations that PUMA employees distributed to homeless people, helping children in need and organizing sports events or painting the walls of buildings in the neighborhood and even cleaning parts of the rainforest – and there's much more!
Sport is one of the strongest links between people. No question that we use that to support communities and spread our speed and spirit. While bringing communities forward, it is also a great team building experience that brings people closer together.
Community engagement events can be carried out by only a few people or even more than 100 – the more the merrier! PUMA's Local People & Organization Managers can help connect employees with local projects or associations so that everyone can do their part to make a good deed (every day).
The Accessories Team will for sure organize another Community Engagement Event again next year. "I have seen so many happy faces on that day, everybody has been so easy and optimistic. That really stuck with me. And it was great to see how much you can get done, if many people work hand in hand and with the same goal in mind. Overall a great experience and a fun day for a good cause," said Lisa Huber, Senior Product Line Manager Accessories.