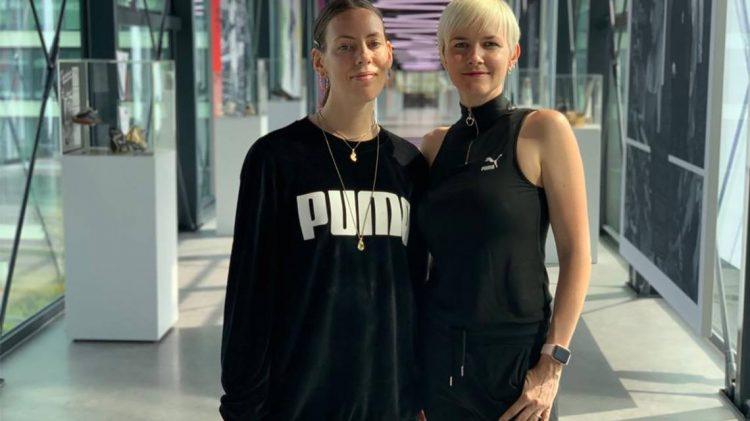 We Care.
We Love.
We Help.
PUMA employees Peggy Hoereth and Elitsa Kamenova raise money for children in need
June 25, 2019
PUMA employees Peggy Hoereth and Elitsa Kamenova raise money for children in need
June 25, 2019
Aiming to raise money for children in need,
PUMA employees Peggy Hoereth and Elitsa Kamenova

created PUMA t-shirts together with children from a children's home in Germany.
Now, the shirts 
drop in Europe in four PUMA concept stores

and online on

PUMA.com!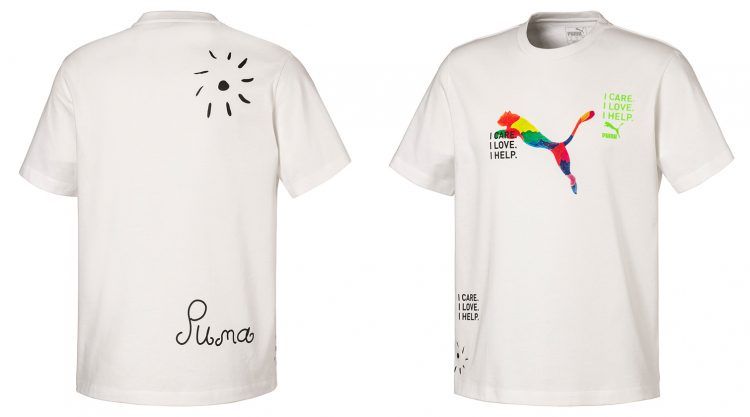 Peggy, Senior Manager Global Retail Merchandising, takes part in PUMA's High Potential Program SPEED UP, which prepares Senior Managers for a future Teamhead Position. During the program, the participants work on different projects such as a Social/ Community Engagement project.
Peggy decided to work together with a children's home in Fürth, Germany. "I knew the children's home from a previous Community Engagement Event where my previous team and I helped them to renovate their gym," Peggy explained.
Her idea was to design organic cotton PUMA tees with a graphic driven, contemporary look together with some of the children. "I talked to the director of the children's home and he liked the idea. He also put me in touch with some of the children who were interested in design."  
The idea behind such a project is that the participants of the SPEED UP Program take on a leadership role. They need to find a project they are passionate about and people that support them who they have to guide throughout the project.
Peggy reached out to Elitsa, Designer Sportstyle Apparel, to get her design expertise on board.
Peggy and Elitsa invited three children aged between 9 and 15 from the children's home to the Headquarters to design their PUMA Tees. The overall theme of the design workshop: the PUMA Spirit.
Provided with paper, pastels, pencils and markers, the children brought sports and art together and had a fun day designing their own T-shirt. "We told them about PUMA as a company, about our history and our ambassadors at first. After that, we asked them to interpret the PUMA story themselves and just start painting," Peggy and Elitsa explained.
Peggy ordered 50 T-Shirts with the children's designs for a presale at the Headquarters. They were sold out immediately. The proceeds of more than 1,000€ have been entirely donated to the children's home. The supplier delivered the organic cotton tees for free.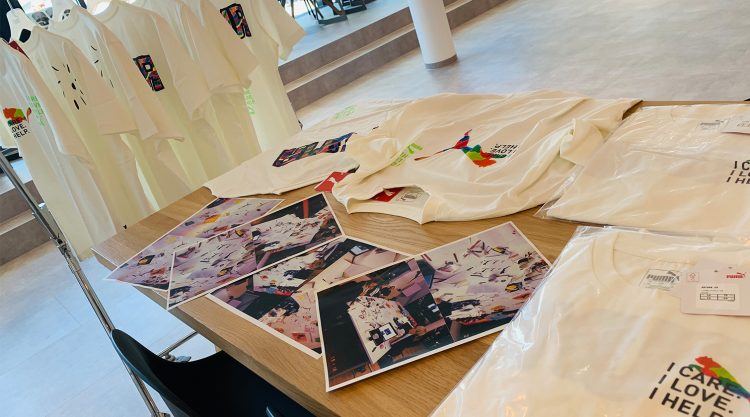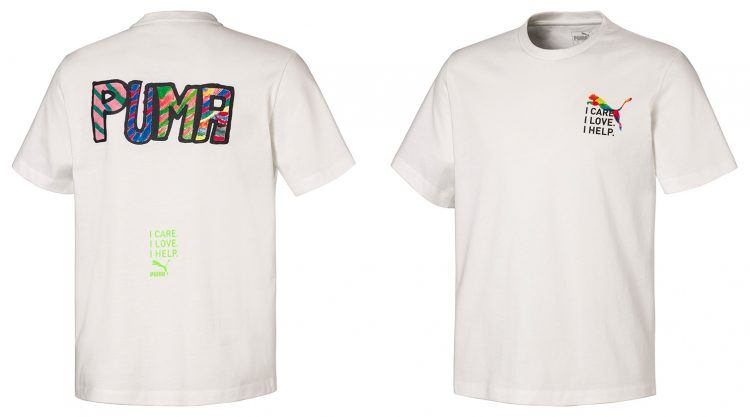 But it didn't stop here. "We wanted to use the platform we have for a good cause and make a change," Peggy said. So, she went a step further: On June 25, 2019, the T-Shirts drop online on PUMA.com and in the PUMA Concept Stores in Herzogenaurach, London, Berlin and Munich.
"For us, it was not just important to collect as much money as possible but also to offer a cool and desirable T-shirt. We want people to not only buy the shirts because they want to donate money but also because they really like the product," Peggy and Elitsa said. They hope to collect a donation of at least 7,000€ by selling the t-shirts.
30,000€ for a good cause
Working on the SPEED UP Program's Social Projects, 12 PUMA Employees spent almost 200 hours, involved around 270 people to help them and donated more than 30,000€ for a good cause.
Olga Simonova, Visual Merchandiser at PUMA Russia, for example wanted people in Russia to start thinking about plastic waste. She printed a message on jute bags: "Take a bag. Stop Using Plastic Bags", created a hashtag for social media and her post went viral.
Former field hockey international player Juan Espinosa collected sports equipment worth 15.000€ for the Manzanares Rugby Club in Argentinia, which supports underprivileged children. He also organized a sports camp with former field hockey player Augustin Corradini and former rugby player Manu Contepomi for the kids.
Apart from having done a lot good with her project, Peggy took major key learnings away from the project. "It is so important to engage children's imagination. Social action can go a long way if kids are given guidance. For me personally, the power of convincing others and selling a story were most important. It was a great experience leading a project for such a good cause."