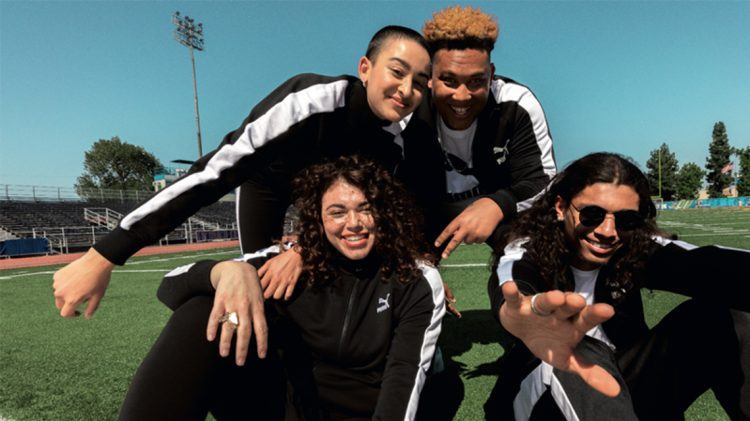 5 habits to happier
Easy shifts shown to boost happiness
August 2, 2022
Easy shifts shown to boost happiness
August 2, 2022
It is easy to get caught up chasing happiness, like it is something you earn or buy. But
building the foundations to becoming a happier person is an inside job

. Happiness is about feeling joy, contentment, satisfaction, and fulfilment. And has been found by many studies to increase immune function, lower heart disease, lower blood pressure, promote quality sleep, help you maintain a healthy body weight and not surprisingly, improve quality of life.

If you're looking to be happier, leave the superficial stuff and focus on the basics.
Try these 5 easy shifts to build toward your happier self:
1. Start with sleep.
Making time for quality sleep creates the foundation for a happier life. Clocking 7hrs+ of quality sleep is profoundly important when it comes to improving mental health and has been named the most effective thing we can do to reset the brain and body each day. Even one night of poor-quality sleep can lead to increased stress reactivity, mood swings, impaired cognitive function, poor memory, and reduced quality of life. Do yourself a favour and prioritise sleep.
2. Add in daily mindfulness.
Let's break this into two sections:
Meditation is shown to boost happiness through a reduction of stress, anxiety and depression and an improvement in sleep quality and self-esteem, with as little as 2 minutes per day. If you don't know where to start, try using an app like Headspace or Calm to guide you through daily sessions and provide accountability.
A daily gratitude practice is shown to increase positive emotions and reduce feelings of envy, resentment, and regret. This mindfulness practice is found to help build strong relationships, improve sleep quality, optimism, reduce stress and develop resilience. Start a gratitude journal by writing down 5 specific things that you are grateful for at the end of each day. Remember no aspect of life is too small for gratitude and the more often you do it the easier it will become.
 3. Exercise regularly.
It's no secret that exercise can give you that heavenly post-workout high. Studies found that even 10 minutes of exercise once or twice a week results in a more buoyant mood; with more movement generally leading to more happiness. There are two main elements at play here:
Exercise triggers the release of endorphins, our body's natural feel-good hormone, which increases feelings of relaxation, happiness, confidence, and capability while reducing anxiety, stress, depression, and even physical pain.
Exercise is associated with positive environmental elements that help to boost happiness, reduce stress, depression, and anxiety. Exercising with others, for example, leaves you feeling more connected, supported, motivated and builds a sense of belonging. While exercising outdoors amplifies this positive impact through connection to nature and training towards a challenging goal can build confidence, empowerment, and self-belief.
Regular exercise is also shown to improve quality of life, boost energy, improve sleep and strengthen the immune system – all these factors building to a happier life.
4. Spend time in nature.
The American Public Health Association found that being in nature is enough to significantly increase relaxation while reducing feelings of stress and anxiety. Spending as little as 90 minutes walking in nature has been shown to help with depression, reducing repetitive, negative self-talk and improving overall mental health. As a bonus, studies show that people who spend time in nature are more likely to be nicer to others and the environment.
5. Connect.
Human beings are social creatures. Even those more introverted benefit from a daily dose of connection. And while meaningful relationships with friends, a partner or family are profoundly important, don't underestimate the power of small social interactions. Daily connections, like saying hello to a barista in your local cafe or smiling at a passing runner, give you small doses of connection and sense of belonging. Relationships add meaning to life – a sense of purpose, feeling of support, security, and happiness. Take time to connect with others more often throughout the day, making your day and someone else's that little bit brighter