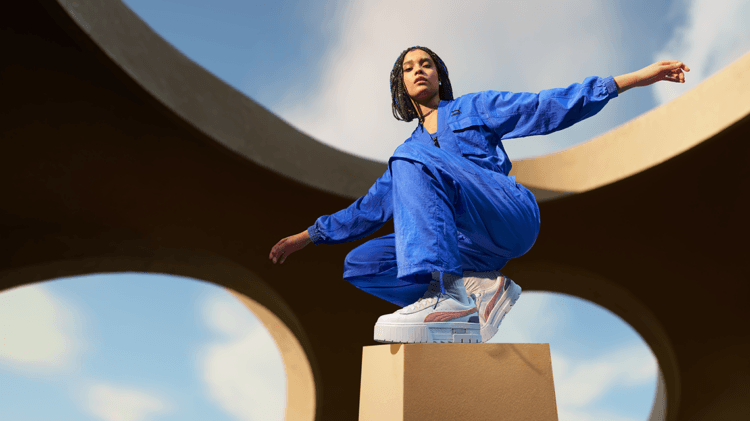 POLAND, 12 POINTS!
PUMA signs polish singer & songwriter SARA JAMES!
May 11, 2023
PUMA signs polish singer & songwriter SARA JAMES!
May 11, 2023
If you've been keeping an eye on the polish music landscape lately, you've undoubtedly heard of Sara James. The Polish singer and songwriter who's known from several TV Shows, started her musical career at the young age of six. PUMA has been a constant at her side on every step of the way, that's why we are more than happy to say: Welcome to the PUMAFam, Sara James!
The young singer has been making waves lately with her talent and impressive resume, which includes the victory in the finals of The Voice Poland and runner-up at the Junior Eurovision Song Contest 2021 (where she received 12 Points twice from Germany and Ireland)!
This year, we have officially teamed up with Sara as a PUMA Ambassador. It all started with the announcement of Sara as a brand ambassador in Poland when she was starring in a campaign for the latest PUMA Mayze model. The campaign was all about chasing one's dreams, no matter what obstacles may stand in the way, and it was met with acclaimed reviews from the local media.
But that was just the beginning. Before long, Sara was back in the spotlight with the release of her latest music video. In that video, she rocks several different PUMA silhouettes from the SS23 collections, including the PUMA x Palomo Spain line. Her song, "Hula Hoop," quickly became a hit with the younger crowd, and it's not hard to see why – with Sara's incredible voice and the funky beats, it's impossible not to move your hips.
It's clear that Sara James is a perfect match for our brand, and we are
happy to welcome such a talented and inspiring young woman to our PUMAFam!