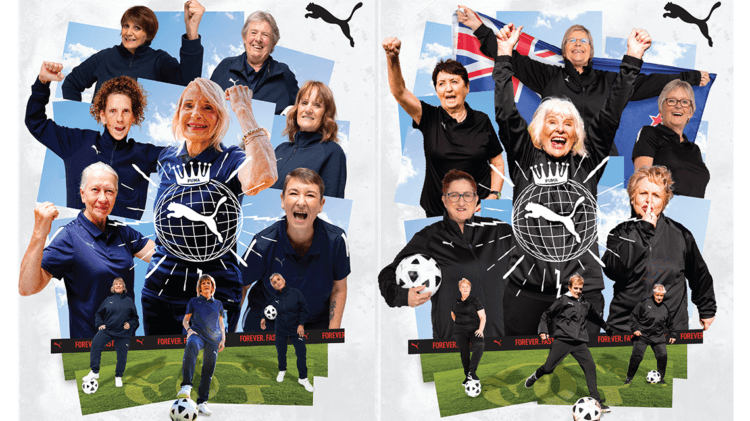 Welcome to the PUMAFAM, Ladies!
We celebrate Australian and New Zealand women's football trailblazers from 1975
July 14, 2023
We celebrate Australian and New Zealand women's football trailblazers from 1975
July 14, 2023
Nearly 50

years on from their history making matches,

players from the first ever New Zealand and Australian women's football teams receive the spotlight they deserve!

Not only have they been welcomed as part of our PUMAFam, but we also celebrate those game-changing teams from 1975 as

they star in our ongoing football campaign

in Australia and New Zealand this July and August. Read on to meet the OGs!
The 1975 Asian Cup was the first time a women's team from Australia and New Zealand wore the national colours, competing in the tournament in Hong Kong – which New Zealand went on to eventually win.  
Whilst today's Australian and New Zealand teams are well supported and recognised, it was much different in 1975 with the teams struggling for recognition and support. From having to run car washes or cake stalls to fund their first international tournament, to fighting against gender stereotypes and societal norms, the women faced enormous challenges just to make it on to the pitch, let alone to represent their countries.  
Almost fifty years later, the team's historic contribution to football in Australia and New Zealand still receives little acknowledgement and celebration, which is something PUMA is aiming to change.
"I've never seen a more inspiring group of women who have genuinely blazed a trail for everyone to follow.   What they have sacrificed to be able to represent their countries is nothing short of amazing – taking on discrimination, lack of finances, lack of respect and coming out on top.   It is our absolute honour to be able to help share their story with their countries and hopefully give them the recognition they truly deserve, as well as celebrate their enormous contribution to the sport of football."
As the eyes of the sporting world turn to Australia and New Zealand this year for another historic women's football event, our campaign aims to highlight the incredible athletes who paved the way and helped women's football get to where it is today. The teams, who have been branded as the OG's (Originals) in the campaign, received their very own welcome from our Oceania General Manager, Pancho Gutstein, who took the opportunity to send these trailblazers a personal message, thanking them for their engagement and to recognize them as being the game-changers they are.
And their reaction couldn't have been more heart felt! Just watch the videos below 👇
View this post on Instagram
View this post on Instagram
Inspiring Women Yesterday, Today and Tomorrow
But the OGs are not the only faces of our campaign, with which we aim to recognise, thank and pay respect to these iconic women. Additionally, they will help engage and inspire the next generation of women football players through our unique Accelerator Program. The program will be running a special football edition in July, where a select group of young women from across the globe will be invited to Sydney to experience a once in a lifetime mentoring and educational summit across football and other key learning areas.
"Our team is very proud to have been the first representatives of women's football in New Zealand. We are delighted that PUMA has taken steps not only to honour and recognise this achievement but also to provide us with the opportunity to re-connect with each other and relive memories of those wonderful days, as well as connect with up-and-coming youngsters and help them on their way into the world of football."
On top of this, each OG Lady will be given a legacy PUMA voucher for them to choose a young aspiring footballer in their local area to help them in the next stage of their career and give them the support that the OGs never received.
"On behalf of the 1975 Australian Women's Football Team l would like to thank PUMA for inviting us to be a part of the PUMA family.  Our team has waited 48 years for the recognition and support that the PUMA team has given us. We are also very proud to be involved in PUMA's unique Accelerator Program offering a fantastic opportunity to a select group of young female soccer players from across the globe who will benefit greatly from this experience. We all hope that the history of women's football will be celebrated and remembered as the forerunner of the fantastic women's sport it has become."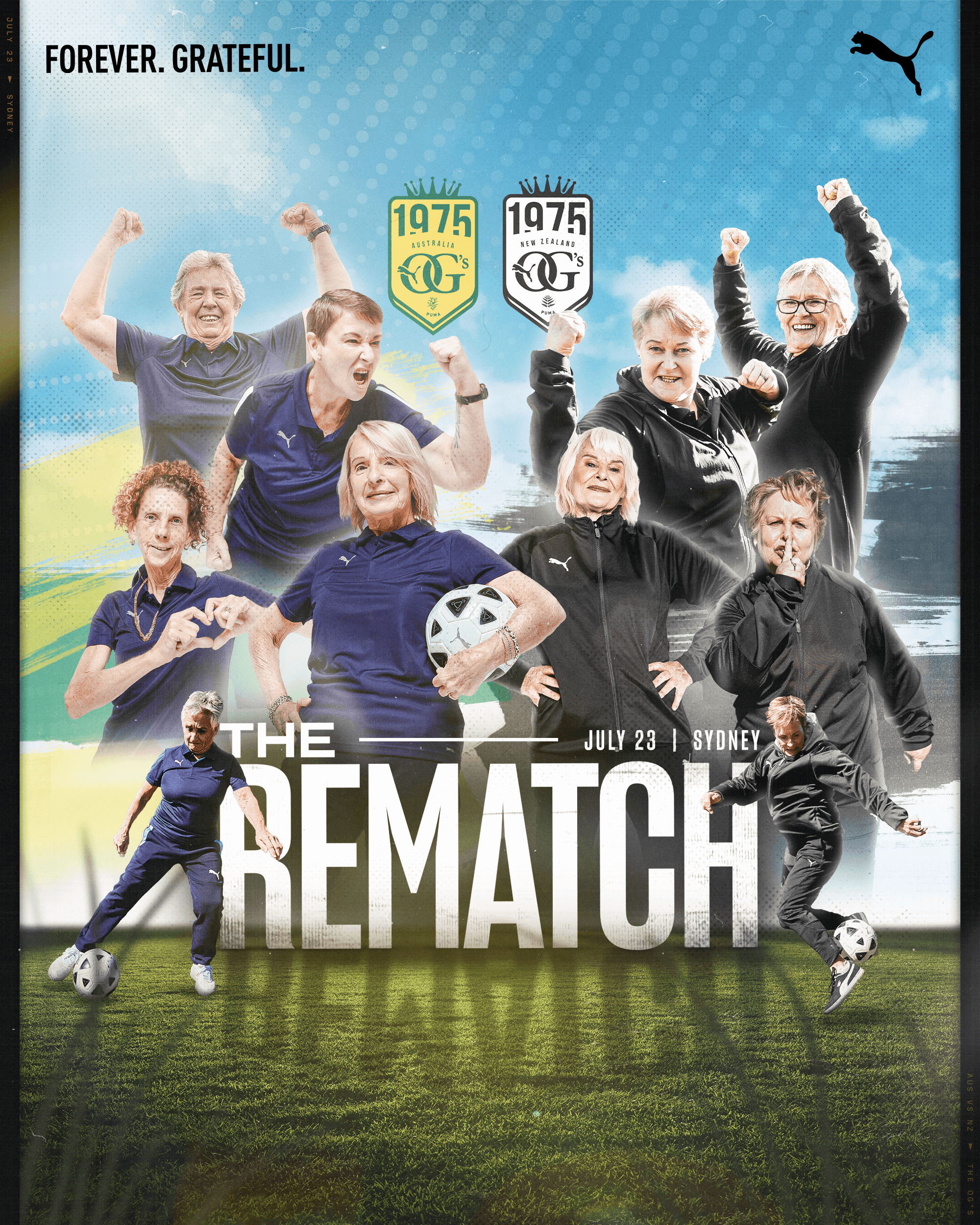 The ultimate showdown
It's been 48 years in the making… the Australian OGs will face off against the New Zealand OGs 🔥 Besides several promotional initiatives in oceania, like the 10m x 10m billboard of the Aussie OG`s in Melbourne, there will be held a rematch of the iconic game of 1975 in  Sydney on July 23.
Watch the video below for the official team announcement
We couldn't be more proud to
welcome the ladies of the 1975 national teams of New Zealand and Australia to the PUMAFam!
And we are looking forward to the upcoming weeks full of football frenzy, to recognising women in sports, to meeting old and new teams and athletes, to watching thrilling matches and to celebrating grand victories on and off the pitch!
Who's in the football mood now ⚽️⚽️⚽️?!