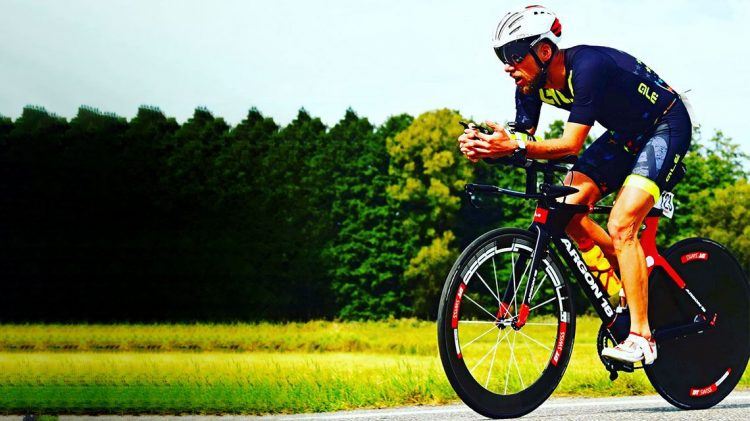 Palm Trees,
Paradise and
10 hours of hell
Two PUMA employees qualify for the Ironman World Championships in Hawaii
October 11, 2019
Two PUMA employees qualify for the Ironman World Championships in Hawaii
October 11, 2019
10,280 km of biking, 2,918 km of running and 150 hours of swimming: That is just about the kind of training you go through when you made it to the
Ironman World Championship

in Kona, Hawaii!
Martin Kronbuegel, Senior Team Head Sportstyle Apparel in Boston and Milan Svoboda, Sales Manager Teamsport, qualified for the most prestigious endurance race in the world. On October 12, 2019 they will start in Kona, Hawaii together with professional triathletes and fight their way through 3.86 km (2,4 miles) of swimming in the open sea, 180.2 km (112 miles) of biking and 42.194 km (26.2 miles) of running.
Qualifying for the Ironman
How did they qualify for the most iconic triathlon event in the world? Martin and Milan both are no strangers to Triathlon. Martin even took part in two Ironman races previously. After an injury and a forced break from triathlon, Martin got back to sprint triathlons in 2018. "I really enjoyed doing that and I still had to settle a score from 2011," he explained. That's when he decided to take part in the Lake Placid qualifying event. In his age group, the best 4 out of 278 starters were given a slot and Martin was one of them!
Milan, who has been a triathlete for about 6 years, decided that he would try to qualify one year ago. While Martin chose the Lake Placid qualification race mainly for logistical reasons because it was close to his current hometown, Milan looked for an Ironman series race where he had the best chances to finish near the top. "I knew my time was not good enough for every race, so I chose Tallinn in the end, because of the conditions and the weather. I don't like the heat." To qualify, Milan had to be at least 6th in his age group. "12km before the finish I was in 12th position. It was a miracle."
Two different ways of training
Before both can leave for Hawaii, they had to prepare and train – while having a full-time job.
Luckily, working at a sports company like PUMA helps. "For me, connecting the job and training worked very well," Martin said. He did not have a fixed training schedule but trained whenever it fit into his day: Every morning, he took the bike to work and ran back in the afternoon. The next day, he did it the other way around. "That is the most efficient way of training for me because coming home from work and then getting up to train again is difficult." Of course, Martin also had peak weeks where he trained 11 times a week and worked out in the mornings and evenings.
Milan started preparing at the beginning of the year with two training units every day, one before and one after work. "I train between 12 and 20 hours a week. I get up at 5:30 am, have a swimming session, go to work and have cycling or running sessions afterwards," he explained. During his holidays, he went to training camps in the Canary Islands where he trained 40 hours per week. "It's not only about waking up and training, for me it is about that I had to do to fulfil my dream."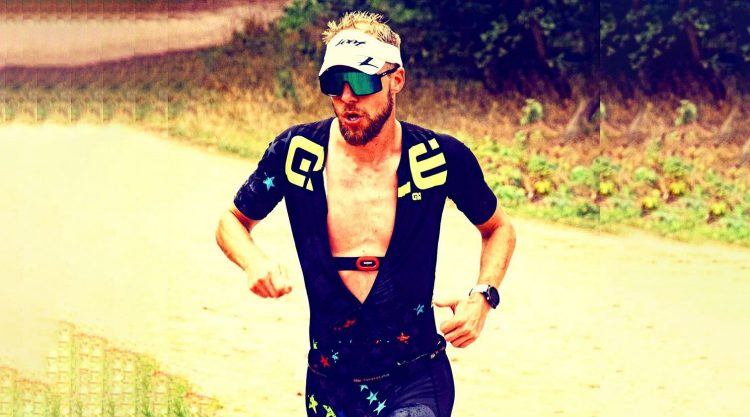 The Race in Hawaii
How do you swim in the open sea, cycle for more than 180 km and be still able to finish a marathon? It's all about the right strategy Milan and Martin say. "Swimming makes up 10% of the competition, cycling 55% and running 35%," Martin explained. Priorities are clear, but the trick is to be fast in cycling but not get too tired for the marathon. Plus, the mind plays a big role. "For me, the worst part is done when I survive an hour of swimming. During cycling, I set little goals, make sure to eat and drink regularly and watch my opponents. After that I'm like: 'there's only the marathon left, then you made it," Martin said.
Milan has a similar strategy. "5 hours on a bike seem to be boring, but you are busy taking care of your body on the one hand and watching the others on the other hand. Every 30 minutes, you need salt tablets to prevent cramps. You also have to watch your opponents to calculate how fast you have to run later," he explained.
The conditions in Hawaii, especially the heat, are new for both. "For me, running in the hot weather will be the worst," Milan said. "I will make sure to drink enough water and use ice cubes at the refreshment stations to cool myself down."
"180 km of cycling through a 'lava desert' without spectators will be a challenge, as well as swimming in the open sea with waves and salty water," Martin said.
A dream come true
In the end, the biggest dream for both already came true: being in Hawaii and taking part in the Ironman World Championships, the most iconic and prestigious triathlon event in the world, together with the best professional triathletes. "I think it will be a great atmosphere. Everybody will be there a week early and train together, amateurs and professional athletes. I just want to enjoy that and give the best I can," Martin said.
"I don't know how the climate will influence my performance," Milan said. "I would like to finish sub 10 hours, but to be honest, I also just want to enjoy it – and finish the race. I want to give my best, but my dream already came true by being in Hawaii, taking part in the race with the world's best triathletes."