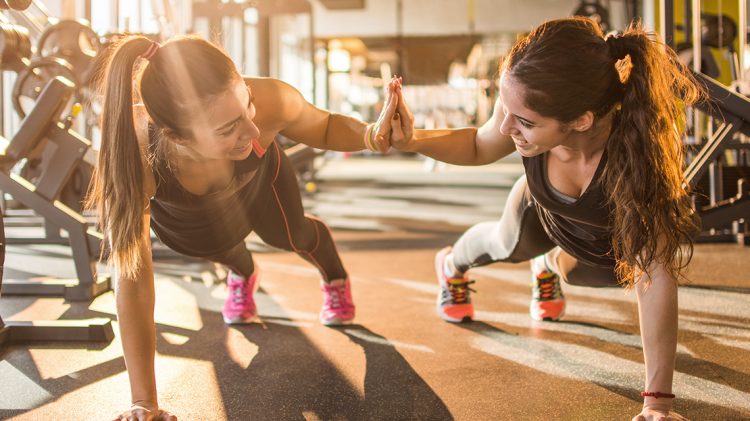 Training for the future "you"
Improve your quality of life through exercise starting today
July 28, 2021
Improve your quality of life through exercise starting today
July 28, 2021
When I first became a Personal Trainer, I focused heavily on short term goals, changes in body composition, training for a race or a particular strength goal. And although short term goals are an important part of staying motivated and continually improving,
I realized that simply building an active lifestyle trumps all.
This became even more clear as I worked more with adults of 60y+, noticing a huge discrepancy in the quality of life between those who had regularly exercised and those who hadn't. It became evident that being active across a lifetime pays off, not only physically but mentally too. WHACK. I realized it was important to train with the future in mind right now, despite age. The media sell short term goals as a quick fix to motivation, and while it is satisfying to be able to achieve that pull up goal or run a half marathon, the long game is where it's at.
Training for our future selves doesn't need to feel abstract. The best thing about it is the benefits start tomorrow and will only increase for the rest of your life.
So how can regular exercise improve future quality of life?
Lifts energy
As we age, the battle becomes to maintain fitness, strength and energy. Not only does regular exercise fight the natural decline in metabolism, muscle function and cardiovascular fitness but also boosts sleep quality meaning more energy for you to live your life fully.
Improves mobility
Defined as "the ability to move", mobility is so important in retaining independence as we age. It allows us to be included in important cultural, social and physical activities throughout life. If you struggle with a basic squat or lunge at any age, this is worth spending time improving. And while it may seem insignificant in your 20's or 30's, mobility has a big impact on quality of life later down the track.
Boosts mental health
Almost all types of exercise have been shown to improve mood and boost positivity due to the release of "happy hormone" serotonin. Regular exercise has been shown to reduce feelings of depression and relieve stress while improving self-esteem and confidence.
Sharpens brain function
Regular exercise, especially cardiovascular activities like walking, jogging and cycling have been linked to improved brain function. The increased blood flow and subsequent oxygen delivery to the brain during exercise is found to help in brain cell growth boosting memory and cognition helping you stay quick witted.
Connects to community
Whether it's a walk around the neighbourhood, a gym class or local swim squad, exercising in social groups helps us to feel connected and more confident. Feeling connected to a community is shown to impact not only quality of life but also life expectancy.
TIP:
Start to build an active lifestyle by choosing activities that you enjoy. Although studies have found cardiovascular exercise like running, walking or cycling and stretching to have the most all-round positive impact, regular exercise is better than none. The end goal is sustainability and fulfilment, and enjoyment makes it easier to stay consistent so choose activities that you can stick to. Ideally, exercise would simply become a natural part of who you are.
It's easy to believe you are exempt from the effects of aging during your 20's – 40's.
It's often not until something goes wrong that we pay attention. But the time is now.

At your age, today, train for the future you. You can exercise in a way that pays off both in the short term AND the long term. If you do, you will be mobile, quick-witted, happy and energized for years to come, and be able to focus on simply enjoying the one precious life you have.