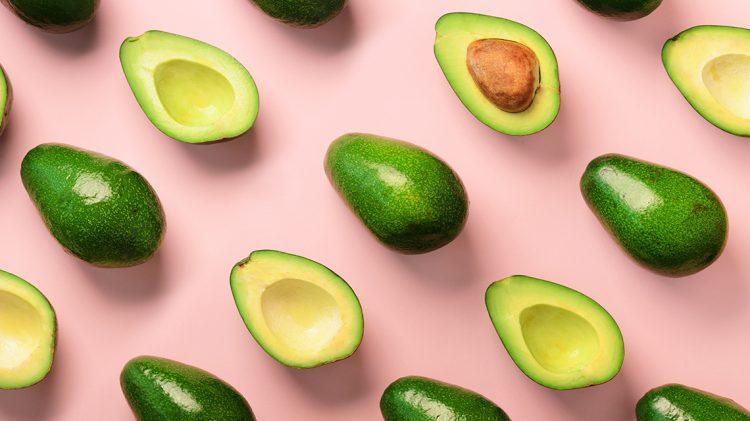 The Low-Carb Lifestyle
Fact, fiction, nutrition & a delicious summer recipe
August 8, 2020
Fact, fiction, nutrition & a delicious summer recipe
August 8, 2020
Enthusiasts of low-carb diets claim that they provide optimal nutrition, and indeed they are becoming
one of the hottest trends around the world.

But with this mainstream popularity come many

myths and misconceptions

surrounding the low-carb lifestyle. We have collected some of the most common facts and fictions about this nutritional approach and broken them down for you.

Plus, stick around for a delicious low-carb recipe just in time for summer.
With the introduction of the food pyramid in the 1970's we were urged to reduce fat and load up on carbohydrates. A simple yet pervasive 'eat less fat' message was pushed for the next 40 years and today, carbohydrates account for more than 55% of our society's energy consumption.
However, many nutritionists are starting to rethink these proportions, believing that the surge in carbohydrate based diets has contributed to the growing levels of obesity and diabetes seen worldwide.  This is, in part, due to the carbohydrate-insulin hypothesis.
Basically, carbs stimulate the production of a hormone called insulin which causes the body to convert excess sugar in the blood into body fat. When you eat foods high in sugar, like simple carbohydrates, your body goes into overtime producing the insulin necessary to deal with this.
These spikes of insulin cause the body to build up more fat, and leave you feeling lethargic and hungry again soon after eating. By swapping carb calories for fat calories you can drive down insulin levels, boost calorie burn and lose fat.
Insuline and low-carb diets
Fiction—Only carbohydrates cause spikes in insulin blood levels.
Fact—Proteins also show a moderate effect. Therefore, it is a good idea not to simply swap carbs for protein, but rather consume enough protein to sustain your muscle mass and satiate hunger, while filling the deficit with an array of healthy fats.
This being said, the low-carb lifestyle is not a solution for everyone. Your optimal level of dietary carbohydrates varies depending on how well your body processes them; some people metabolize them better than others. However, many people are unaware that they are intolerant to carbohydrates.
So, what is actually happening to your body on a low-carb diet?
Fiction—This way of eating is not suitable for athletes. We know that carbs are an excellent source of fuel for exercise. Carbo-loading anyone?
Fact—For explosive events where you may need a fast fuel source (sprints) carbs can be your friend. But for endurance or regular ongoing workouts, fat is a perfectly suitable fuel. In fact, some say it gives a winning edge in endurance sports such as marathons or ultramarathons.
When fat is being burnt for energy, fatty acids are converted to ketone bodies in the liver. These Ketones are replacing the body's requirements for glucose.
Low-carb diets are naturally higher in fat, and many people seem to have a tough time wrapping their heads around the idea that the more fat you eat, the more fat you may lose.
low-carb diets and heart disease
Fiction—Consuming more fats will lead to heart disease. Eating more cholesterol and saturated fat will plug my arteries.
Fact—Although the link between saturated fat and heart disease was heavily promoted, this is beginning to be reassessed. Some studies show that low-carb diets improve key risk factors for heart disease. Still, you should consider avoiding super processed fried foods; instead, base your diet on sources of unsaturated fat and whole foods like coconuts, nuts, avocado, oily fish, and plant oils
Most, if not all, diets tend to fail because they are restrictive and go against our natural eating habits. In a low-carb diet program you are asked to moderate your intake of processed carbs and cut back on sugar, bread and pasta—things which many of us adore.
But proponents of this method report that by breaking their sugar addiction and adopting this lifestyle, they feel more satiated and as though they have escaped a loop of constantly being hungry.
What about vegans
Fiction—Eating this way involves bulking up on bacon and butter and eliminating healthy plant foods. What about vegetarians and vegans?
Fact—Low-carb is not no-carb. In most low-carb directives you can eat large amounts of vegetables, nuts and legumes. Plus, non-starchy vegetables form the foundation of your diet, often replacing refined grains.
In the end, there is no one size fits all when it comes to diet, but those who are diabetic, obese or struggling with hunger issues may do well to consider cutting down on carbohydrates. Just be sure to consult a healthcare professional who can oversee this shift and tailor it to your individual needs.
Bonus Recipe: Chocolate Avocado Smoothie
The avocado gives this smoothie a deliciously rich and creamy texture. The result is an indulgent but healthy version of a chocolate milkshake. The perfect (low carb) treat for the summer!
Ingredients
½ ripe avocado
3 tbsp unsweetened cocoa powder
1 cup full fat coconut milk
½ cup water
Several drops of Stevia (a plant based natural sweetener 300 times sweeter than sugar, but with no effect on insulin levels. It is loaded with health benefits!)
Instructions
Add ingredients into blender and blend until smooth and creamy.
Garnish with fresh mint and enjoy!