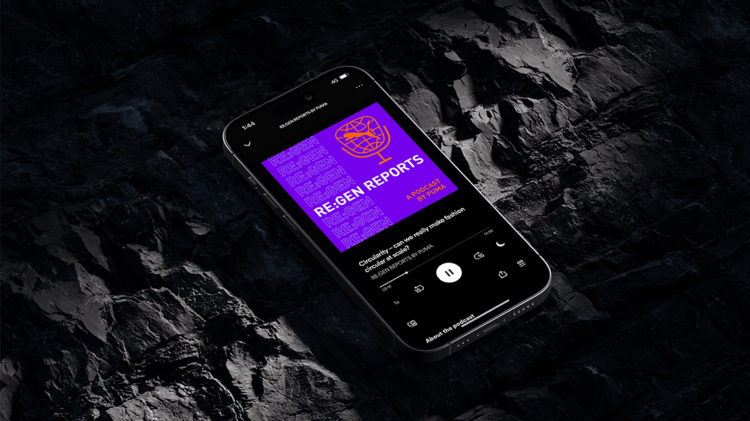 It's a Wrap!
The First Season of PUMA's Sustainability Report Podcast Series Comes to a Close
August 7, 2023
The First Season of PUMA's Sustainability Report Podcast Series Comes to a Close
August 7, 2023
Ten episodes later, the first season  of
PUMA'S RE:GEN REPORTS

has officially concluded. If you want to learn more about PUMA's approach to sustainability, the podcasts are perfect for you. Hosted by ten next-generation thinkers from six countries, RE:GEN REPORTS breaks down the complex content of PUMA's sustainability report into digestible pieces. The ten topics include

human rights, chemicals, circularity, fair wages, climate action, biodiversity, plastic and oceans, product, water and air, and health and safety.

The RE:GEN podcasts are the perfect companion for your summer holidays – relax and get listening!
Listen to all Episodes of the RE:GEN REPORTS 👇
EP 01 / HUMAN RIGHTS
Join community organiser Anya Dillard on the RE:GEN REPORTS podcast as they speak with PUMA's, Viola Wan about the challenges garment workers face.
EP 02 / CHEMICALS
Tune into content creator Luke Jaque-Rodney and ZDHC's Klaas Nuttbohm discussing the future of chemicals in fashion – on our second episode of the RE:GEN REPORTS.
EP 03 / CIRCULARITY
Listen to fashion designer Andrew Burgess chat with PUMA's, Simon Hessel, about 'circularity' and PUMA's RE: FIBRE project – only on RE:GEN REPORTS.
EP 04 / FAIR WAGES
Human Rights Student Amina Shakeel talks to Shelly Han from the FLA on creating a fairer labour market in the global south – only on RE:GEN REPORTS.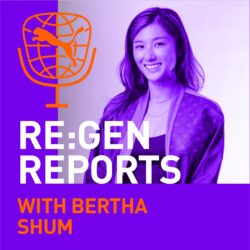 EP 05 / CLIMATE ACTION
Fashion Designer Bertha Shum is joined by UNFCCC's, Lindita Xhaferi-Salihu on RE:GEN REPORTS to discuss radical collaboration and climate change.
EP 06 / BIODIVERSITY
Eco activist Ripu Daman Bevli talks with Nicole Rycroft, of Canopy Planet on RE:GEN REPORTS on how fashion impacts our ancient forests' biodiversity.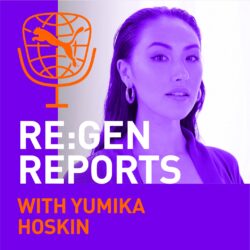 EP 07 / PLASTICS AND OCEANS
Founder of sustainable bag company (Peco) Yumika Hoskin joins PUMA's Jordan Eichenberger on RE:GEN REPORTS to discuss the use of plastic in the fashion industry.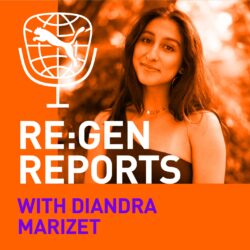 EP 08 / Product
Climate justice advocate Diandra Market interviews Vanessa Brain from the Leather Working Group on 'traceability' in the Leather Industry and what that means – only on RE:GEN REPORTS.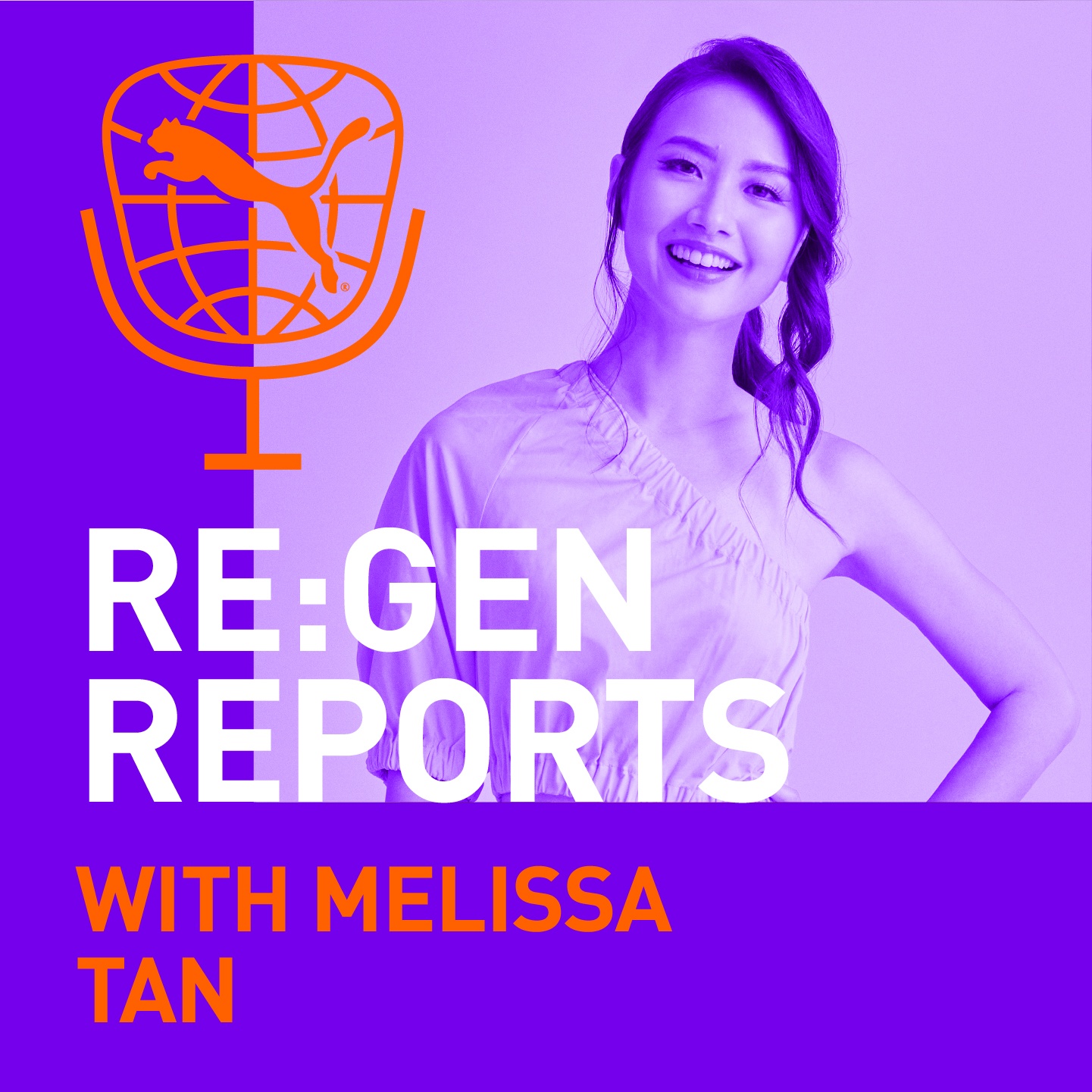 EP09 / WATER & AIR
Malaysian based eco-conscious Earth Day Ambassador Melissa Tan discusses how fashion's thirst for water is impacting our changing climate with Kurt Kipka from the Apparel Impact Institute.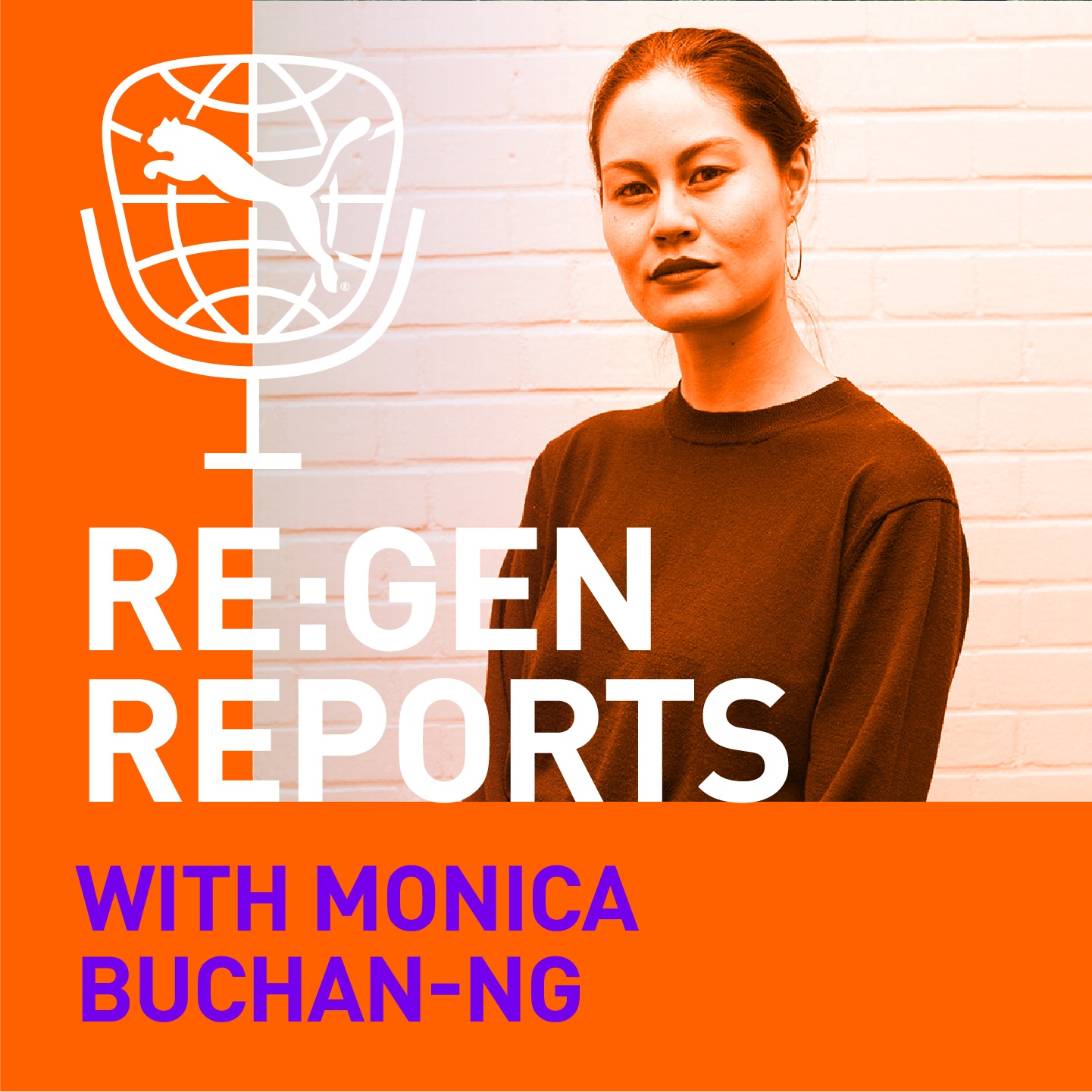 EP10 / HEALTH & SAFETY
Monica Buchan-Ng, Acting Head of Knowledge Exchange at the Centre for Sustainable Fashion speaks with PUMA's Chief Sourcing Officer, Anne-Laure Descours, about working conditions in the textile industry.