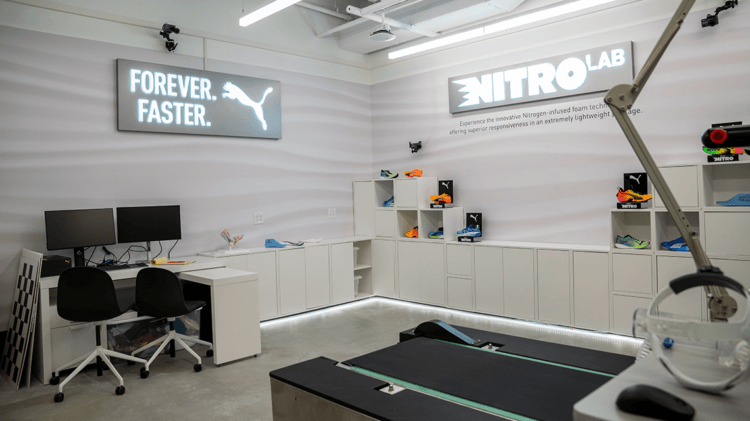 Another state of the art
testing facility
Take a step inside our new PUMA NITRO Lab in Boston
July 12, 2023
Take a step inside our new PUMA NITRO Lab in Boston
July 12, 2023
After the establishment of our state of the art
PUMA NITRO Lab

in Dillenburg, Germany, PUMA has launched yet another lab – and this time in Boston! The new lab has

technically advanced equipment to help us make data-driven decisions to create world class products

for our athletes and consumers. Together, the Boston NITRO LAB works with the German NITRO LAB to provide the most up to date and innovative research to continue to push PUMAs performance footwear forward.

Located in PUMA North America's new headquarters in Somerville, Massachusetts, the new lab aims to provide the highest level of testing for our performance footwear. While it is not open to the public in the same way the NITRO Lab in Germany is, the facility is used for footwear related tests and outside volunteers from local running groups can sign up for testing.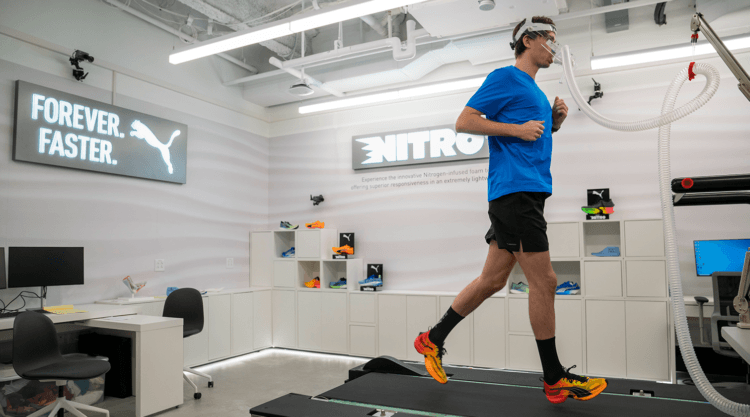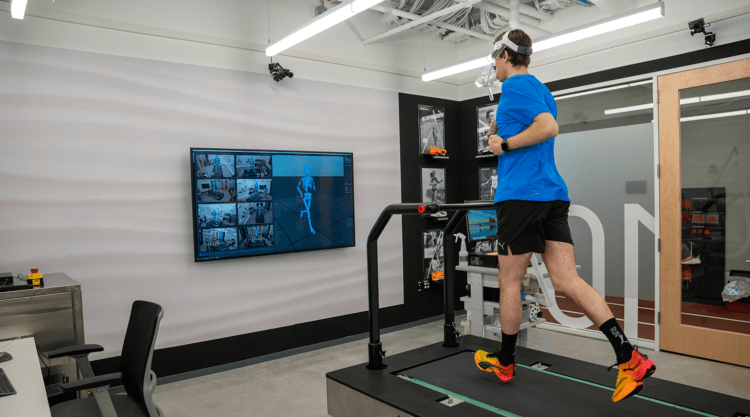 The Equipment
The lab is fully equipped with the best technology to put our products to the test. This includes equipment such as a 3D motion capture, metabolic cart, force instrumented high-speed treadmill, pressure insoles, high speed video, and inertial measurement units. Not only does the equipment help us to test the shoes, it also helps measure how the shoes affect you! The technology can measure running economy (such as determining how running shoes change your running efficiency) and full body biomechanics. A lot of the equipment in the lab is actually portable, allowing our PUMA team to test our track spikes, basketball shoes and training shoes in different environments.
All of the data gathered in the lab plays a crucial role in making key decisions about every last part of the shoes. The Boston NITRO Lab specifically has played a very important role in the testing, development and validation of PUMA's FASTR shoes, Forever Run and Deviate Elite shoes!