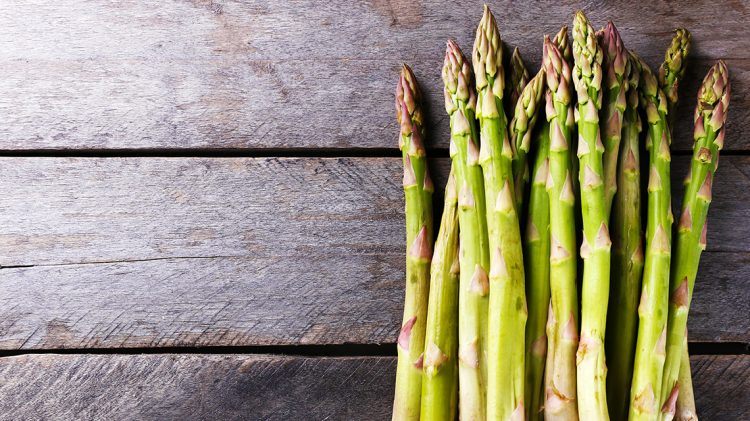 Spring
Salad
Get your daily greens
June 4, 2017
Get your daily greens
June 4, 2017
Spring is here! Time for a
light and colourful meal

to match the season. Our tuna and asparagus salad can easily be prepared and will stay fresh in the fridge for two days. The tuna, white beans and eggs each provide

a good dose of protein

, while the

green asparagus

is loaded with important nutrients.
WHAT YOU NEED (SERVES 4):
300 g canned tuna in spring water (no need to drain)
2 small red onions, minced
425 g can of white beans, drained
Salt and pepper
2 tbsp. extra virgin olive oil plus more for frying
½ lemon, juiced
1 tsp. mustard
bunch of fresh dill, chopped
500 g green asparagus
4 large organic eggs, hard-boiled
HOW TO PREPARE:
Combine the tuna, chopped red onion and beans. Season with salt and pepper.
Whisk together the olive oil, lemon juice, mustard and minced dill. Pour over the tuna mixture.
Now prepare the asparagus. Snap off the woody ends and cut the spears into equal pieces. Heat some olive oil in a pan over medium-high heat. Add the asparagus and cook for about 10 minutes. Let the asparagus cool down.
Peel the hard-boiled eggs and cut them into quarters. Fold the asparagus and eggs in the salad and enjoy!