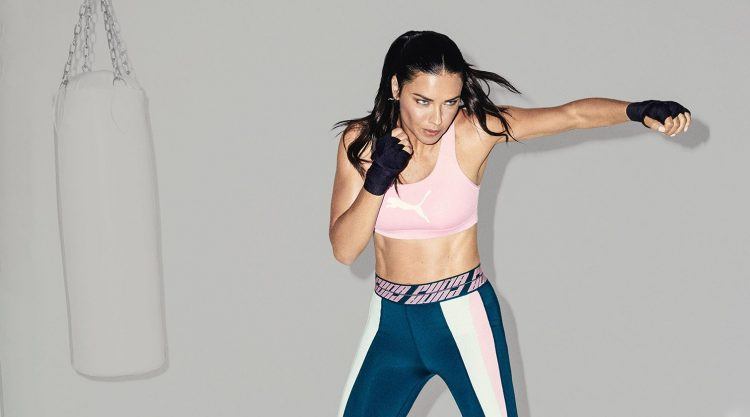 Fitness for Free:
The New Virtual
Workout World
Four (more) creative ways to stay fit and have fun from anywhere, with PUMA
March 31, 2020
Four (more) creative ways to stay fit and have fun from anywhere, with PUMA
March 31, 2020
While our social lives may not be at their peak these days, there is an
insane amount of stuff going on online

, especially in the

virtual PUMA world

. We decided to highlight four of our favorite online actitivites this week, zeroing in on the

Instagram

and

TikTok

channels @puma and @pumaperformance. The only barriers left to get over now are those that exist in our very own minds.
From the #StrongerTogether workout series (Instagram live solo and dual series) to a new, PC/big screen version of PUMATRAC  the next weeks are chock-full of online events intended to help you stay fit! Train with sporty members of the #PUMAFam whenever you want, wherever you want. And thanks to social media, you can stay connected with your squad along the way..
#StrongerTogether workout series on Instagram:

Just follow @puma and @pumaperformance and you'll begin to get feeds about the #StrongerTogether workouts, which feature both a live solo and dual series. These are fun workouts with various levels of intensity, and the only ones giggling at your occasional missteps will be your kids or dog.

#homeworkout challenge:

 This was announced on Saturday. Basically, if you share your home workout, you automatically have a chance to be featured on

@puma

and win some free shoes.

The PUMA TikTok channel:

 Since this platform is made especially for short-form mobile videos, it's ideal for our PUMA master dancers, who are putting together some pretty fun combinations, to keep PUMA dancers worldwide happy and fit. Check it out on your mobile here: https://vm.tiktok.com/Gc1otp/

The new and improved PUMATRAC:

According to our sources, this will be rolled out in just a matter of days. The new browser-based version can be used on PCs, tablets, and even large-screen smart-TV (via browser), which means you won't be squinting as you try to follow Adriana Lima's lead anymore. For now, you can download the current version and enjoy over a hundred workouts in various disciplines. https://pumatrac.puma.com
Not convinced? Haven't you ever dreamt of doing bodyweight exercises with celebrities like Sara Ali Khan with Amanda Robinson (happening March 31st at 10am EST / 4pm CET)? And Wednesday's special guest is reportedly Adriana Lima, who is also one of the awesome 30 trainers on PUMATRAC.

Remember, you can view these videos for 24 hours after the event, so don't worry if you can't be there exactly when it's happening. And if you're looking for something fun to do this weekend, get your zen on in yoga-inspired workouts this Sunday (April 5th) with Ricardo and Nadine (time is not yet final).
We're proud to be working together with a team of inspiring top ambassadors and athletes, and hope you enjoy working out with them virtually. Stay safe and healthy out there!