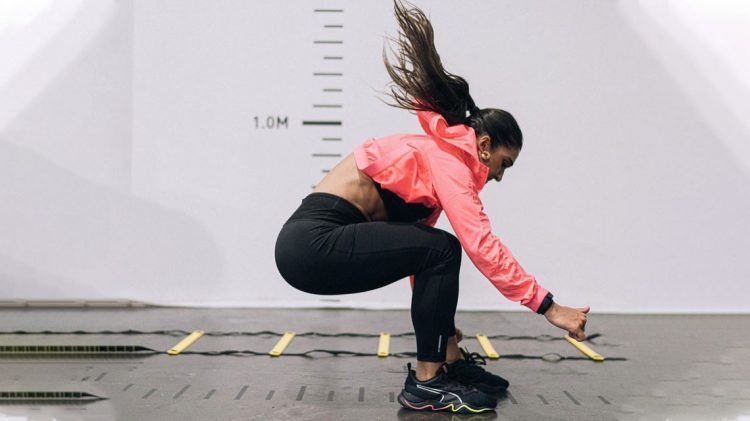 Disconnected?
Join a "Live"
Online Workout!
Live fitness classes are popping up everywhere, and you can benefit big-time
March 24, 2020
Live fitness classes are popping up everywhere, and you can benefit big-time
March 24, 2020
This is a continuation of our series on creative ways to stay fit anytime, anywhere.
In this piece, we'd like to focus on the human need to feel connected

. We thrive off of it. Yet, we all have times where we feel super disconnected.

Gyms and fitness studios can help to nourish not just our bodies, but our souls

. But just in case your gym is closed or things pop up which prevent you from getting out, there's a new clever alternative:

fitness classes via online streaming

!
Live workouts are making a major appearance on platforms such as Youtube and Instagram. They are accessible from anywhere, all you need is a reliable internet connection. You can even attend virtually together with your whole squad, and don't worry, the tempting "pause" button is a non-issue. You'll just have to keep at it, like in a live course!
Just this past Sunday, PUMA organized a live workout on Instagram with the fitness model and instructor Stefanie Williams – and it got rave reviews! But we're just getting started. "The feedback has been really positive," comments Joshua Eves, Senior Manager Social Media @ PUMA, "we had approx 120k total views of the workout with Stef. The comments were flooded with people asking for more, so we're excited to keep them coming."
PUMA is working on getting more workouts live on @puma with some of our top ambassadors. The whole PUMA Global Social Team is pulling together and will announce more clever workouts, so you can keep pushing your limits in every situation, becoming Forever Faster.
It's all about giving our followers access to the #PUMAFam. Be it sitting front row at Cara's PUMA x BALMAIN fashion show or spending the day in Marseille with Usain Bolt. The @PUMA Live IG workouts are an extension of this – and who knows, you could be working out with one of those guys before you know it
As we are posting this, Hollywood-based fitness trainer Ridge Davis. is taking PUMAs through a rigorous routine online. The Full Body Workout can be found on our PUMA Instagram live at 12pm EST / 5pm CET on Wednesday 25 March. As a substitute for dumbbells, Ridge has recommended anybody joining in to use a bottle of wine (or similar). Missed out on this one? No worries, it's available until tomorrow at the same time, and if you miss it, just keep an eye for more fun workouts using the handles @puma and @pumaperformance. For new kids on the Instagram block, here's an important tip: the video from the Instagram story can only be viewed in the mobile app, not on a laptop or PC.
As you can see, there are plenty of options to stay fit while training with some of the talented, hard-core members of our #PUMAFam. Let´s get started!