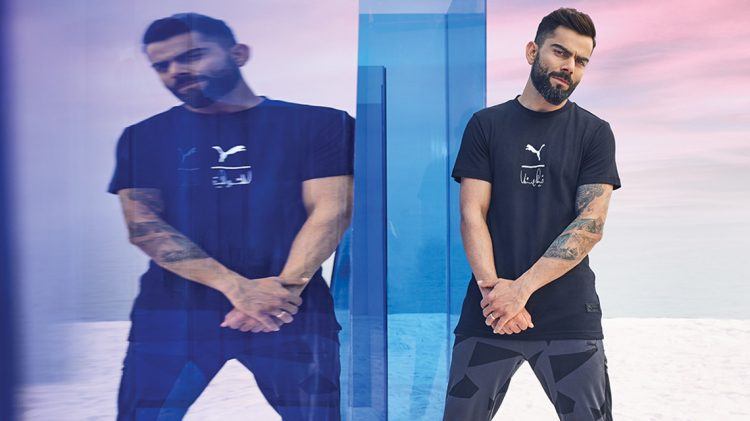 Leadership as
a lifestyle
PUMA's General Manager for India, Abhishek Ganguly hosted a talk with Virat Kohli at the Forbes India Leadership Awards
March 26, 2021
PUMA's General Manager for India, Abhishek Ganguly hosted a talk with Virat Kohli at the Forbes India Leadership Awards
March 26, 2021
PUMA India's General Manager  
Abhishek Ganguly

recently hosted a fireside chat with PUMA athlete 

Virat Kohli

during the

Forbes India Leadership Awards

– one of the biggest leadership events in India.

The annual Forbes India Leadership Awards are one of the most coveted leadership events in India that recognize trailblazers across industries. The event is a by-invite only initiative. It was a great opportunity for Abhishek and Virat to talk about the extraordinary demands the COVID-19 pandemic put on leaders in business and sports. It was also a good moment to highlight Virat's leadership on and off the pitch, his drive to succeed and to overcome challenges despite the pandemic.

Indian men's cricket team captain Virat Kohli is one of the most successful skippers in the world. He leads by example and it shows in the long list of records he has broken across all three formats of the game. At Forbes India Leadership Awards 2021, Virat delved into what it means to be leading from the front, his fierce way of playing, and life as a father. Take a look!