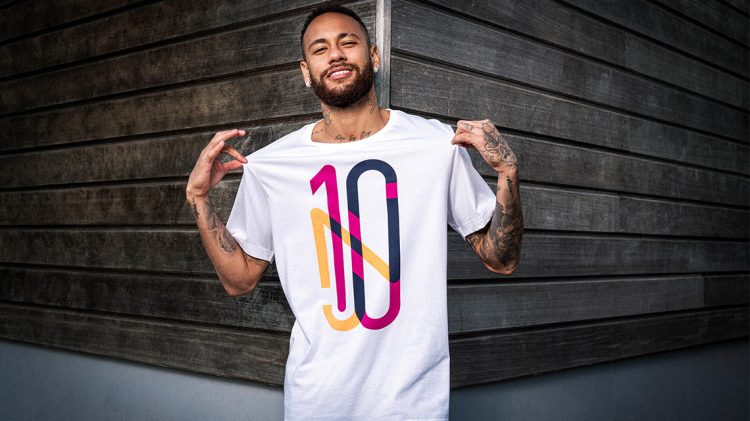 Another Star
Performance
World Cup Update: Neymar Jr. Becomes Joint Top Brazilian Goal Scorer, and Morocco Continue to Impress at the 2022 World Cup
December 12, 2022
World Cup Update: Neymar Jr. Becomes Joint Top Brazilian Goal Scorer, and Morocco Continue to Impress at the 2022 World Cup
December 12, 2022
Another exciting round of final matches in the 2022 World Cup! PUMA team
Morocco

steals the show by beating Portugal to the semi finals, while

PUMA athlete and ambassador Neymar Jr. becomes the joint top goal scorer for Brazil!

Read below for more stats from the unforgettable quarter final.
Morocco Continue to Shine 🌟
After a strong 1-0 win against favourites Portugal, Morocco becomes the first African team to reach a World Cup semi final! An amazing result for the PUMA team. They will now take on France in the semi finals, in a game you will not want to miss!
View this post on Instagram
Croatia vs. Brazil 🇭🇷 🇧🇷
In nail-biting game, Croatia and Brazil went head to head in a 1-1 draw, with Croatia winning in a penalty shoot-out. In Croatia's surprising win over Brazil,
PUMA athlete Dejan Lovren
played a crucial role with his great defensive performance.
Neymar Jr., Brazil's Joint Top Goal Scorer! ⚽️
Although this game's result meant it was the end of the road for our PUMA athlete and ambassador Neymar Jr., he ended his 2022 World Cup with an outstanding record!
Neymar Jr. scored the goal for Brazil in their match against Croatia, making him the joint top goal scorer of Brazil together with legend and PUMA ambassador Pele.
View this post on Instagram
PUMA's French Performers 🇫🇷
France took on England in a challenging quarter final match. Standing at 1-1, Olivier Giroud scored the deciding second goal in the 78th minute leading France to their 2-1 victory! Giroud was also named man of the match. With Giroud crowned as France's all-time top scorer, PUMA athlete Antoine Griezmann bags another record for France! After his two assists in the match, Griezmann is now the all-time top assist provider in French national team history with 27 assists.
There was also a record breaking PUMA presence on the field in this game, with 26%!
View this post on Instagram