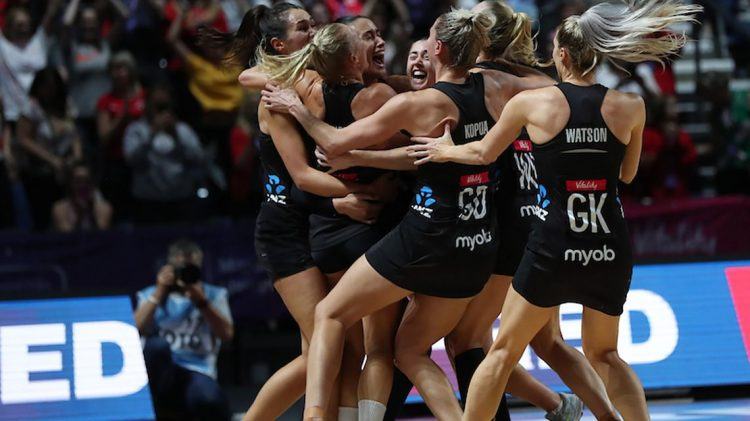 Gold for the
Silver Ferns
PUMA team New Zealand wins the Netball World Cup in Liverpool
July 23, 2019
PUMA team New Zealand wins the Netball World Cup in Liverpool
July 23, 2019
"It was hotly contested. Given five more minutes the result could have been different," said
Laura Langman,

captain

of New Zealand's Netball Team right after the World Cup final against arch-rival Australia.
Ironically, Australia reached the final unbeaten, having defeated the Silver Ferns in their last group game by a single goal. This time, it was the Silver Ferns who held their nerve!
While it was an even match at half-time, our PUMA team powered into a seven-goal lead in the third quarter with a strong crowd of 8,000 fans behind them. Though it looked like Australia launched a spectacular finish, as they came close to bringing the score back to a one point difference, the Silver Ferns took advantage of a mistake between Australia's shooter Caitlin Bassett and wing attack Kelsey Browne to successfully launch a counterattack. After that they ran the clock down to snatch away the trophy from their rivals.
"It's quite a weird feeling," said Silver Ferns Coach Noeline Taurua. "I was very calm coming into this and wasn't too sure what to expect but I'm absolutely proud and actually quite speechless."
We first began discussions with the New Zealand Silver Ferns one year ago and we are now the proud partner of a World Cup winning team. It has been a privilege for us to be associated with a team that carries themselves the way they do, both on and off the court, and to see them representing New Zealand on the world stage wearing PUMA. These athletes will inspire the next generation of aspiring netballers as they take on the world.
PUMA team South Africa, the Proteas, had to admit defeat against England in the semi-finals, but finished 4th, the best rank they have ever achieved in past performances. South Africa's Karla Pretorius was named the Netball World Cup 2019 Player of the Tournament.
Your #NWC2019 Player of the Tournament is @karlamostert! ??

20 interceptions
23 deflections
32 gains@Netball_SA's impenetrable wall ?#ThisIsNetball pic.twitter.com/tg62wmfq7j

— Netball World Cup (@NetballWorldCup) July 21, 2019
Netball explained
Netball is derived from early versions of basketball and began in England in the 1890s. By 1960, the International Federation of Netball and Women's Basketball was established, which later became known as the International Netball Federation (INF) . In the past, it was predominantly played by women, but it is also becoming increasingly popular for men. As of 2019, the INF comprises more than 70 national teams organized into five global regions.
Rules
Netball is played by two teams of seven players on a rectangular court with raised goal rings at each end. A normal game consists of four 15-minutes quarters. The aim is to score goals by passing the ball down the court and shooting it through the goal ring. Unlike in basketball, players are assigned specific positions, which restrict their movement to certain areas of the court.
Players cannot dribble the ball or run with it due to the three-second rule: a player can only hold on to the ball for three seconds before shooting for a goal or passing it on to another player, which makes the game very fast. It also means transitioning from attack into defence is a challenge as it can happen within seconds (and it can decide over winning or losing a game as the Silver Ferns proved in the World Cup final).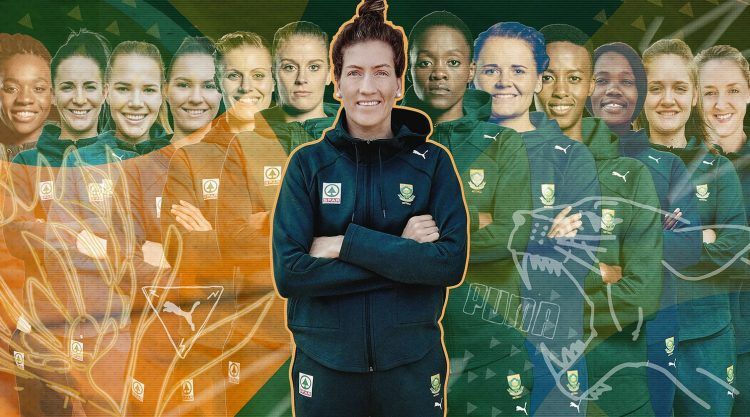 Cover Picture Credits: Michael Bradley/ @mbphotonz