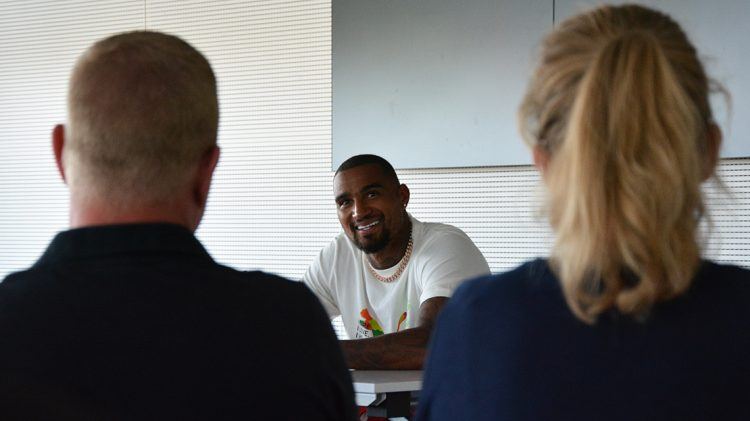 My
name
is Prince
Kevin Prince Boateng pays a visit to PUMA's HQ
July 8, 2019
Kevin Prince Boateng pays a visit to PUMA's HQ
July 8, 2019
Kevin Prince Boateng

, undoubtedly one of the most vibrant characters in football, visited PUMA's HQ on Friday for a

training session at the gym

. He also took time to take pictures with employees and answer questions about his impressive career, which took him to several European football leagues.
Boateng started his professional career with Hertha BSC in his native Berlin and moved to Britain soon after, playing for Tottenham and Portsmouth. After the 2010 World Cup, where he reached the quarterfinals with Ghana, he enjoyed a very successful stint at AC Milan before spending time and Schalke, Las Palmas and most recently Barcelona.
Work hard, play hard: Kevin Prince Boateng gives his all at the PUMA gym
Here are some of the questions our employees asked:
Having played in so many different leagues, what is the difference between them?
I think I always played in the best leagues at the right stage in my career. I was in England in my youth, which is a very physical league and you have to run a lot. In Spain, it is all about the skill. Germany is in between those two and in Italy it is all about defending and making sure you keep a clean sheet.
What was it like to play for Las Palmas on the Canary Islands?
Las Palmas was a great place to play, as we had a really good team. But it was difficult to get up every morning and realise that you were on a holiday island. The travelling to other destinations in Spain was also tough.
Who is the best player you ever played with?
Messi, no doubt. I used to think Ronaldinho was amazing, but Messi is even better.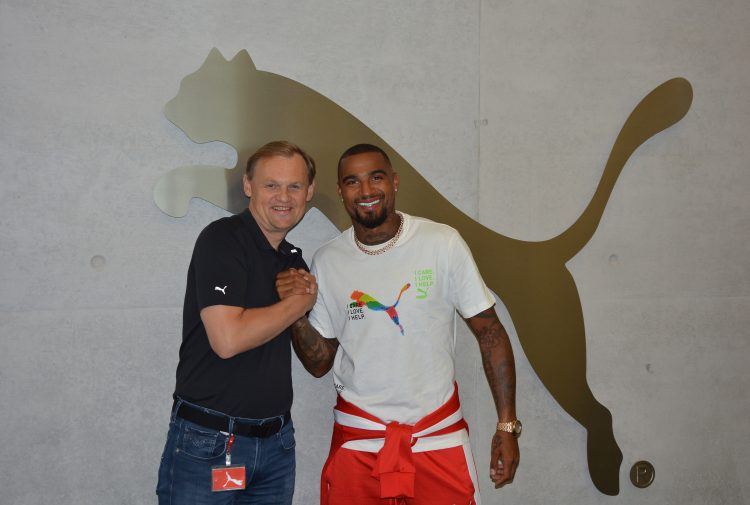 Was there ever a time when you thought about giving up?

After I got kicked out at Schalke, I wanted to end my career. It was really done with it. Luckily my wife told me I should continue as my career really picked up after that.
Have you ever thought about your life after football? What will you do?
I always wanted to be a player agent, help young people in their careers and make sure they don't get preyed on by fake agents. But a friend told me the other day: I'm sure you'd miss the hustle of the football world. Should I become a manager? I don't know, is the world ready for a manager with tattoos in his neck? Let's see.
You released a rap video recently, is there more to come?
I really enjoy music. Keep an eye out for my next single, which I'll probably release around Christmas. It'll be really, really good. I don't want to make an album, as it would take too much time I don't have. I have to concentrate on football, otherwise you get complaints that I only focus on music, not on football.