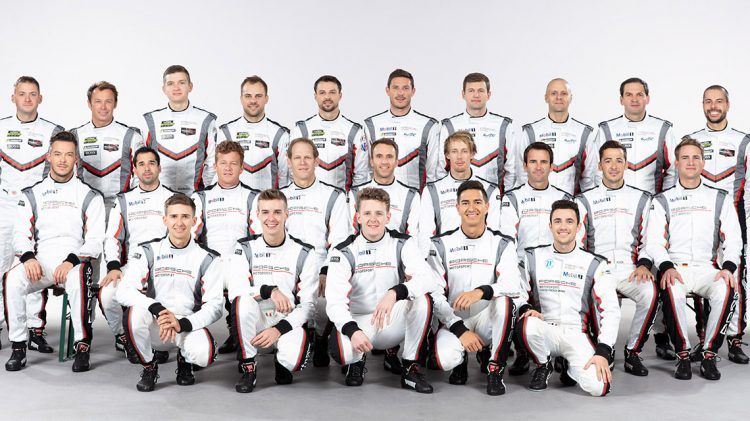 Kicking off
the new year
forever faster
PUMA signs a multi-year partnership with Porsche Motorsport
January 4, 2019
PUMA signs a multi-year partnership with Porsche Motorsport
January 4, 2019
PUMA gets off to a flying start into 2019, literally: We signed a long-term sponsorship agreement with
Porsche Motorsport.
Being the exclusive technical partner for fireproof racing clothing as well as shoes, caps and luggage, PUMA equips all 24 Porsche Works Drivers, Juniors and Young Professionals and the pit crews of the Porsche factory teams with the latest innovations in fireproof motorsport clothing.
That comprises the team in Formula E, a racing series which only uses electric cars, and all factory Grand Touring (GT) racing activities.
Our PUMA cat will then be seen jumping across race cars and all the race gear worn by the factory drivers and the pit crews.
We are proud to be partnering with Porsche Motorsport, one of the most successful racing companies with a rich tradition in motorsport. PUMA's racewear is developed for the highest level of racing and we are happy to add Porsche Motorsport to our existing partnerships in F1, and other top motorsport categories
Heads up for all fans and motorsport enthusiasts: Together with Branded Sports Merchandising, PUMA will also drop a range of replica and fanwear products consisting of apparel, footwear, headwear, accessories and bags for Porsche Motorsport.