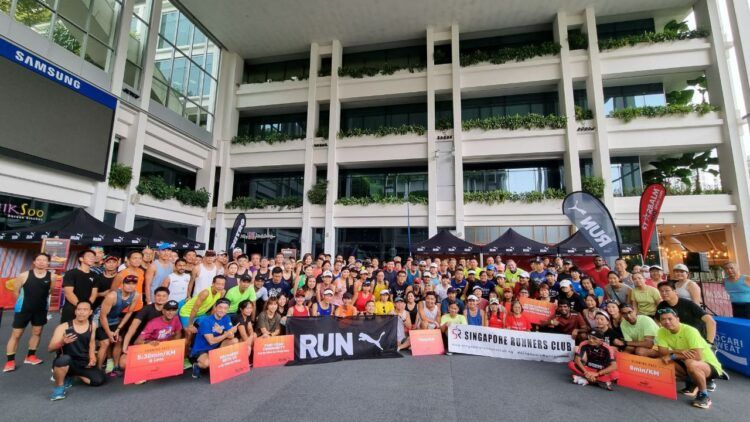 Marathon in
the Lion City
PUMA SEA Sponsors the Standard Chartered Singapore Marathon 2022
February 28, 2023
PUMA SEA Sponsors the Standard Chartered Singapore Marathon 2022
February 28, 2023
A race to go beyond! PUMA SEA sponsored the Standard Chartered Singapore Marathon (SCSM) 2022 last December – a race that saw close to
40,000 runners from over 70 countries!

In the weeks leading up to the big race, the PUMA SEA team introduced a series of

#RUNPUMA

activations to kickstart runners' training journey and achieve their personal best. 🏃💨

From Marina Barrage to Punggol Town, the race made its way through several scenic routes in Singapore! As part of the SCSM 2022, PUMA Community Run aims to support and uplift the ever-growing running community where they can train in group runs while having immersive experiences and environments. Post-run, they rejuvenated themselves at PUMA Run Village, with food and sports massages.

The sweat, the energy, the smiles and cheers that went into this successful race was unforgettable. Let's take a look at those race day moments!
SCSM RACE EXPO
We made our debut at SCSM Race Expo, where we invited media to preview the brand new ForeverRun NITRO performance shoes, as well as the upcoming Spring Summer 2023 running collection. Additionally, the attendees were treated to a Zoom Call with 2021 Olympic bronze medalist Molly Seidel to gain more valuable insights into her running.
MARATHON RACE DAY
This marks the first time SCSM has partnered with PUMA to produce an official SCSM 2022 running singlet, a marathon 42.195km finisher t-shirt, kids dash t-shirt, and other event apparels. The 42.195km, 21.1km, 10km and 5km distances brought runners of all capabilities together to challenge themselves, bond over their running spirit and end the year on a high!
Let's continue running to new heights. We are
#ForeverFaster!